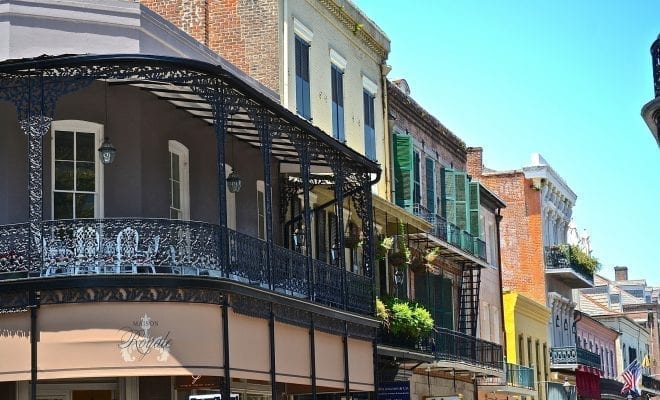 News
New Orleans Facing Serious Flooding Threat with Tropical Storm Barry
By
|
As Tropical Storm Barry forms over the Gulf of Mexico, it is predicted to become a Category 1 hurricane. Already, New Orleans is seeing the effects of this powerful storm, with city bracing itself for heavy rain and the potential for serious damage from extreme flooding. 
New Orleans started flooding yesterday, with the surrounding region receiving up to 9 inches of rain already before the bulk of the storm has hit. The city is also facing the threat of a river flooding and over-topped levees that are dangerously close to spilling over into the area.
Louisiana state Governor John Bel Edwards has issued a state of emergency, with officials closing floodgates in and around New Orleans to limit flooding. By the end of Friday, more than 200 floodgates are expected to be closed.
The National Weather Service is reporting that the storm won't be all that strong in terms of wind speeds, but that real risk is that the city of New Orleans faces is from the overflow of water. Photos show residents wading through deep water in the middle of streets, while business owners are fighting to keep their buildings from becoming waterlogged. 
Along with structural damage and emergency evacuations, flooding brings with it exposure to extremely harmful chemicals and toxins. As the sewers become backed up, and industrial runoff becomes disrupted, there is a public health concern for contact with harmful substances, which are known to cause irritating rashes and even painful burns. 
Mandatory evacuations are in place for some 10,000 people as of Thursday. National Guard troops are in the process of deploying along with high-water vehicles to help evacuate residents at the most immediate risk of flooding.