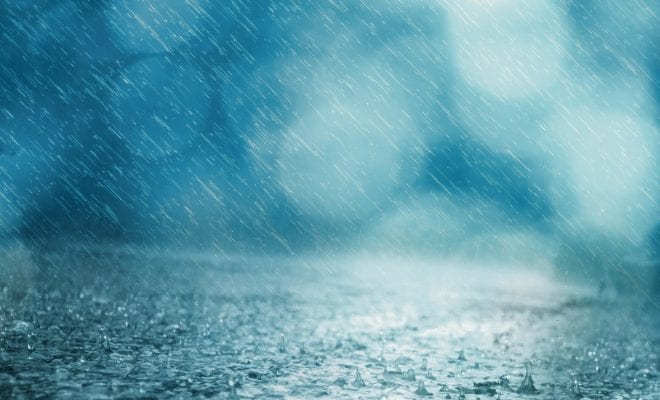 News
Massive Pacific Storm Set to Bring Heavy Rain and Snow to California
By
|
A series of Pacific storms will be bringing much needed to rain some areas, but could result in major flooding and mudslides in areas severely affected by wildfires earlier this year. Residents in the Holy Fire burn area have been issued a mandatory evacuation, with other towns on high alert.

The coast and valleys of California are set to receive up to six inches of rainfall, while mountain areas are expecting more than a foot of snow over the course of the week. In urban areas, officials have issued warnings for flooding, which could result in traffic jams in highly trafficked areas. In addition to the rainfall, wind speeds are expected to reach 40 mph across the valleys, and could potentially reach up to 60 mph in the mountains.

Rainfall on Tuesday is expected to start off light, with heavier rain increasing in coverage and intensity later in the morning. Flash flood watches are in place for areas within San Diego, Riverside, San Bernardo, and Orange counties. Areas of the I-5 near Tejon Pass, just 70 miles northwest of downtown Los Angeles, were even closed due to heavy snow. The worst of the storm is expected to take place on Wednesday and last throughout Thursday.

Coastal areas have already reported having had breaking waves of 4 – 7 feet, with maximum wave sets expected to reach 8 feet. A high surf warning is already in effect, and will likely last through Friday. Ocean conditions pose a serious "increased risk of drowning" according to a National Weather Service warning, "Rip currents can pull swimmers and surfers out to sea. Large breaking waves can cause injury, wash people off beaches and rocks, and capsize small boats near shore."

As for the areas of California affected by the wildfires, officials have made it clear that residents who believe their homes could be at risk of mudslides should not hesitate in leaving. Elderly patients, residents with medical conditions, and large animal owners are already taking precautions in leaving their homes. LA County Sheriff Department released a statement saying, "If your property becomes unsafe and there is no time to evacuate, seek safe high-ground."