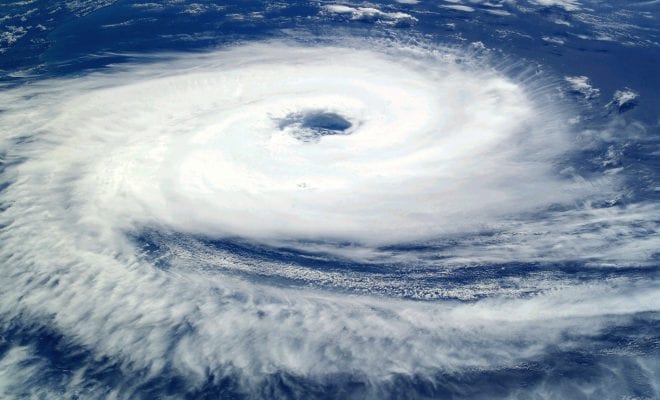 News
100 Million People at Risk from India's Worst Cyclone in Five Years
By
|
A massive landfalling tropical cyclone is currently barreling toward more than 100 million people on the east coast of India. Currently, Indian officials are scrambling to begin emergency evacuations for more than 800,000 who are in the most immediate areas of danger.

Tropical Cyclone Fani had winds at 130 mph with gusts up to 160 mph, classifying it as a Category 4 major hurricane. The storm is expected to make landfall on midday Friday on the coast of the Odisha state of India.

Coast Guard and Navy deployed ships in India have moored off the coast in preparation for relief and rescue operations after the storm makes landfall. Army and Air units have also been dispatched for standby in preparation for the aftermath of the storm.

Fani is expected to bring up to 12-inches of rain to portions of eastern India. Coupled with extremely forceful winds, Fani is projected to cause extensive damage to the state of Odisha state. Much of the buildings in the area are poorly prepared for gusts of wind like this, making the need for evacuation greater than ever.

"We've been preparing plans for the last few days to ensure that all the people who are vulnerable will be shifted to our cyclone centers," Odisha's special relief commissioner Bishnupada Sethi said. Tourists in the area have also been encouraged to leave coastal towns, where rainfall is expected to be at its heaviest.

Officials are worried this storm could be the worst since 1999, when a cyclone barreled through areas of Odisha, killing around 10,000 people. This region has been known for having some fairly extreme tropical cyclone storms in its history. Its worst happened in 1970 during the Great Bhola Cyclone, which killed an estimated 300,000 people in the neighboring country of Bangladesh.