News
'Atmospheric River' Rainstorm Moving Toward California
By
|
In what appears to be the biggest rainstorm to hit Southern California in some time, the scorched state will be receiving a record amount of rainfall due to an incoming atmospheric river. The major storm will affect areas that have been significantly damaged by last year's unusually heavy fire season. Experts are saying the storm has the potential to trigger flash flood warnings, and even cause mudslides.
So, what are atmospheric rivers? They are relatively long and narrow regions in the atmosphere that transport most of the water vapor outside of the tropics. These columns of vapor move with the weather, and once they reach landfall, they often release all of this water vapor in the form of snow or heavy rain. An atmospheric river contains roughly the same amount of water as the mouth of the Mississippi River. This particular atmospheric river is nicknamed "Pineapple Express" by meteorologists.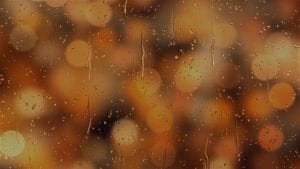 The heaviest rainfall is expected to take place in areas such as Santa Barbara, San Luis Obispo, Ventura, and Los Angeles. There have already been mandatory evacuations issued for residents in some of these places. Stuart Seto, a weather specialist with the National Weather Service in Oxnard, said, "It's going to be steady, light rain with periods of heavy rain. In the Santa Barbara mountains, they've had an inch so far."
Officials are most concerned about people living in areas where the fires burned through. These areas have been badly burned away, leaving behind a large amount of ash – which makes steep hillsides susceptible to mud and debris flow. In January, over 20 people died in Santa Barbara County from mudslides, which were a result of flash flooding. According to the U.S. Geological Survey, if it begins to rain at a rate of more than half an inch an hour, then these burned hillsides will begin to dissolve into mud possibly triggering more mudslides.
While the storm has the potential to cause massive damage in these areas, it is expected to deliver non-stop rain for the next few days, providing major relief in a state that has seen increasingly alarming drought conditions. It is also expected to contribute to the recent lack of snow pack in the mountains. Some experts are calling this a "March miracle", since they see it as a chance to make up for the shortage of rainfall at the beginning of the year.
However, Marty Ralph, an associate for the Center for Western Weather & Water Extremes at UC San Diego, said that the expected amount of precipitation may actually be less than what most officials are predicting.
"In the spectrum of March miracles, it might end up being on the lightweight side, but is still making a dent in California's rain shortfall," Ralph said. 
As for San Diego, the storm won't be hitting us as hard as the counties further north. We should expect to get anywhere from half an inch to two inches of rain, depending on the location in San Diego County. The heaviest showers are expected to take place from late Thursday morning into mid-evening tomorrow. My advice: get cozy with a good book and a cup of coffee, and enjoy the rare sight of rain in our beautiful city.