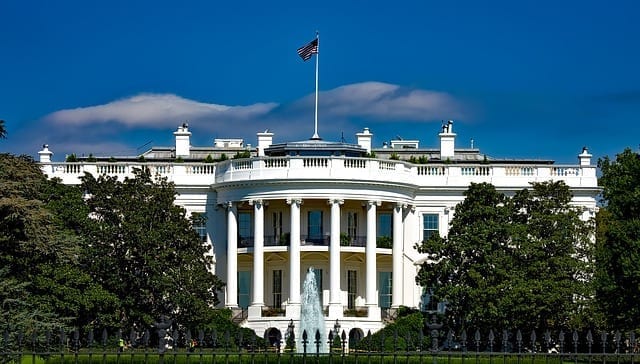 News
Is Oprah gearing up for a 2020 presidential run?
By
|
At the Golden Globes last Sunday, Oprah Winfrey delivered a powerful speech to the audience after accepting the Cecil B. DeMille award, which celebrates great lifetime achievement. In her speech, Oprah took the audience on a journey throughout her life, displaying that the road to her success was chock full of obstacles, but through hard work and a supportive network, she was able to rise-above the odds. Her charisma and intellect displayed throughout her speech proved to be an inspiration to those who may be going through rough times. She touched on the #MeToo movement, talking about the "women whose names we'll never know… the domestic workers and farm workers working in factories and restaurants". She went on to say how she has seen the worst of the worst when it comes to what life has thrown at people, but how she has noticed one quality of each of these people, "…is the ability to maintain hope for a brighter morning, even during our darkest nights".
She concluded her speech with a rousing call to action, bringing the audience to their feet. While this speech could have been more about her, it took on the form of a high-profile public figure taking a step into the political ring to enact positive change, and people around the country loved it. So is Oprah running for office? Well, nothing has been confirmed by her or her camp, but there has since been widespread support for her to pursue it.
The Los Angeles Times asked her partner of many years, Stedman Graham, if he thought she would potentially pursue a presidential run, and he said, "It's up to the people. She would absolutely do it". Several of her friends who have wished to remain anonymous have said that she is "actively thinking" about running for president. In the past, Oprah has deflected questions as to whether she would run for president, but with President Trump's election and the widespread distrust of him among the Democratic party has bolstered such assumptions of her potential run.
Oprah had campaigned for Barrack Obama in the 2008 and 2012 elections, as well as Hilary Clinton in last years elections, saying, "America, it's about time we made that decision", referring to having a woman in office. With her deep pockets, and high-profile, she could be a powerful candidate for the Democratic party.
She has since received many high-profile endorsements since her speech. Steven Spielberg said, "I think Oprah Winfrey would make an absolutely brilliant president. If she declares, I will back her". Meryl Streep, Oscar-winning actress, told the Washington Post that, "I want her to run for president. I don't think she had any intention, but now she doesn't have a choice".
While many have come out to support her potential run for president, it has begged the question of many: does she have the necessary skills to be president? This question was succinctly answered by Spielberg, when he said, "Does our current president have the skill set to be president?" It is a fair answer to the question, and is backed up by former presidents Obama and Clinton, who both came into the office without extensive political experience, although albeit some.
It is still early to determine whether Oprah will pursue a presidential run, but the support for her doing so has already been established. In the coming months, we will have to wait and see how this pans out.