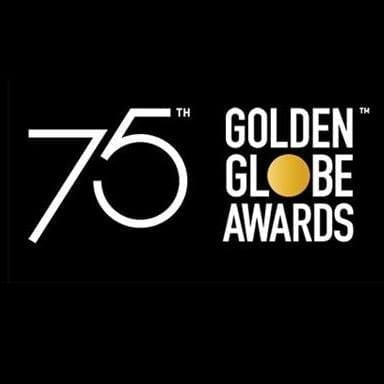 Entertainment & Events
What you Need to Know About the 2018 Golden Globes
By
|
The 75th Golden Globes aired on Sunday night and proved to be a powerful first event held in the wake of sexual harassment scandals and controversy that has plagued Hollywood this past year. The awards-show was the debut for the new Time's Up movement, which had the stars coming dressed in all black, in support of those who have suffered from sexual harassment. Seth Myers took the helm as being the host of the event, but was a second choice to do so, after several women turned down the offer of hosting. While some of his monologue fell flat, the majority of it was funny and in good taste, and drew a good laugh from the crowd.
Oprah Winfrey gave a show-stopping emotional speech that served as an anchor for the show. This was her acceptance of Cecil B. DeMille Award, where she is the first black woman to accept this award. Her speech cemented her position as being a powerful figure in Hollywood, with her skills as a storyteller propel her into the symbol she is. With touching on current political and social moments, she appealed to those who have been affected by the recent sexual harassment controversies prevalent in Hollywood. Her words were powerfully woven with themes of female empowerment, which ran along with the underlying theme of the night.
Sterling Brown won a historic Golden Globe for Best Actor in a Television Role, being the first black actor to take home the award in this category. He stars in the hit NBC series, "This Is Us", which was the nominated for several Golden Globes, and has enjoyed fairly high ratings in recent years. He thanked his wife and children in a heart-warming acceptance speech. Elisabeth Moss took home the Golden Globe for Best Actress in a Television Role with her performance in "The Handmaids Tale", which was highly praised for its highly prescient material with the current political climate, and also won the award for Best Television Series
In terms of the movie awards, Frances McDormand won the award for Best Actress in Motion Picture, Drama, with her incredible performance in "Three Billboards Outside Ebbing Missouri", which also took home the award for Best Motion Picture, Drama. Her haunting portrayal of a mother consumed with finding her daughters killer was a clear standout among other nominees. Gary Oldman took home the award for Best Actor in a Motion Picture, Drama, with his stunning portrayal of Winston Churchhill in "Darkest Hour". This marks his first time winning a Golden Globe.
On the musical and comedy side of the awards show, "Lady Bird" and "The Disaster Artist" both took home awards. Saoirse Ronan took home the award for Best Actress in a Motion Picture, Musical or Comedy, with her performance in "Lady Bird", while James Franco took home the same award for his performance in "The Disaster Artist".
Overall, this year's Golden Globes was a nice departure from the usual Hollywood gatherings in recent years, and served an important purpose in taking a stand against the awful harassment that has been haunting it.