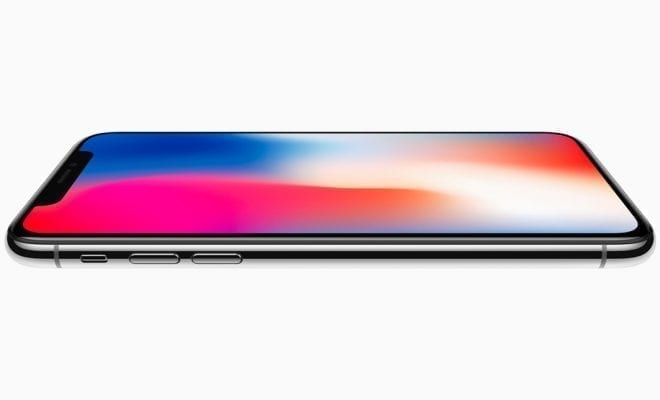 News
The iPhone X is Unveiled
By
|
"For more than a decade, our intention has been to create an iPhone that is all display. The iPhone X is the realization of that vision," said Jony Ive, Apple's chief design officer.
Apple dropped everything you need to know about the iPhone X today, and all of the new assets are certainly intriguing. The new iPhone expected to officially come out on Nov. 3, and is an expensive $999, but will it be worth it? We will have to wait and see.
A source from Business Insider got the chance to use the iPhone X at Apple's Launch Event on Tuesday, and it approved of the expensive price tag.
"It's an impressive device. Its most important features are greatly improved compared with those on past iPhones," said a source from Business Insider."And when you add all those features up, $999 actually seems like a reasonable price to pay.
One of the biggest changes from the iPhone X in comparison with previous iPhones is the elimination of the home button. Instead, the entire screen is glass, which will be a lot to get used to considering iPhone users have been used to using the home button for a decade now. On the other hand, the fully glass screen makes the iPhone look slick, clean, and the visuals on the iPhone appear more clear than ever before.
With the iPhone X, the home button is replaced with the ability to use fast and fluid gestures, allowing customers to naturally and intuitively navigate iPhone X. Simply swipe up from the bottom to go home from anywhere.
Other noticeable features that will draw avid iPhone users in are undoubtedly the wireless charging, dual-lens camera system, improvement in taking pictures, and stronger battery life. Also, there is water resistance and a new Face ID option that makes it seem like this cellular device is actually from the future. In a release from Apple, the company explains that Face ID revolutionizes authentication on iPhone X, using a state-of-the-art dot projector, infrared camera and flood illuminator to accurately map and recognize a face. These advanced depth-sensing technologies work together to securely unlock iPhone, enable Apple Pay, gain access to secure apps and more.
The new 7-megapixel TrueDepth camera that enables Face ID features wide color capture, auto image stabilization and precise exposure control, and brings Portrait mode to the front camera for stunning selfies with a depth-of-field effect. The 12-megapixel rear camera system has dual optical image stabilization with a new color filter, deeper pixels, faster autofocus in low light and better HDR photos.
In terms of video, the new camera also delivers the highest quality video capture ever in a smartphone. Think about it – 4K video up to 60fps and 1080p slo-mo up to 240fps. The options for creating awesome video are amazing.
The phone will leave a lot to get used to, especially the elimination of the home button; but it seems the new features are potentially going to make up for it. Obviously, we won't know for sure until the iPhone X is officially for sale on Nov. 3. iPhone X will be available for pre-order beginning Friday, October 27.