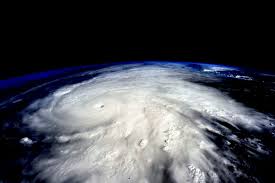 News
Hurricane Irma Updates
By
|
On Monday night, Hurricane Irma weakened to a storm after being labeled as the longest lasting and powerful hurricane every to be recorded. Irma was a hurricane for 12 days and was a Category 5 for more than three days. It has caused mass destruction and damage across the Caribbean and Florida.
Starting on Monday, Sept. 4, Irma reached up to 120 mph winds, and the next day the winds reached up to 185 mph. There were gusts of 213 mph winds on the second day of the hurricane. There have been evacuation orders enforced for millions of people directly affected by the hurricane. It has been responsible for three deaths in Florida, one in Georgia and 36 in the Caribbean at this point in time. However, the storm is not over just yet and may lead to more tragic losses and dangerous events to occur.
This hurricane is going to lead to serious economic costs for the nation as a whole. Though there has been great amounts of monetary contributions donated to hurricane relief funds, the destruction is estimated to result to cost from $64-92 billion to include property damage and economic output losses.
There are many places that are now powerless. Irma knocked out the power in more than 60 percent of Florida's homes and businesses. There are close to 6.7 million people without power in five different states in the U.S.
Florida Gov. Rick Scott said that Irma left devastation in the Florida Keys, in which there were mandatory evacuation orders. This morning, officials said that it was permitted for Keys and Miami beach residents to return to their homes. Scott also said that sewage, power and water remain out on the keys.