News
Google Announces YouTube Music Service to Compete with Spotify & Apple Music
By
|
There is a newcomer in the music streaming business. Google announced the new YouTube Music, in a new attempt to get music fans to pay for unlimited streaming. The big question arises of whether it can hold up to its main competitors Spotify and Apple Music, and other streaming services like SoundCloud and Tidal. For those who are curious about potentially switching it up with their music streaming services, here is what we know about the service before its May 22 launch. Inititally, YouTube Music will be only be available in the United States, Australia, New Zealand, and Mexico.
From released screenshots about the service, it suggests the app will work much like Spotify does. Users will be able to browse through songs and albums, add to library for later listening, find curated playlists and trending music, and create playlists. Pitchfork reported that YouTube Music will make use of the recently updated Google Assistant to help recommend songs based on your listening habits. This feature will help YouTube Music stand out from the rest, and allow for an broadened experience from the usual music streaming experience.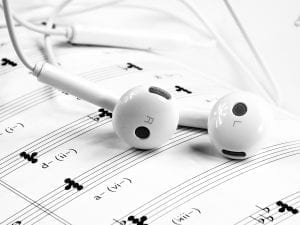 YouTube Music's distinct advantage when compared to other services is its catalog. Apple Music boasts over 45 million songs, while Spotify, SoundCloud Go, and Tidal offer tens of millions of songs. YouTube Music will include licensed music along with user-generated music covers, remixes, concert footage, and a multitude of other options. This is something no other streaming service is offering right now, which could be an attractive option for potential users.
As for the price, YouTube Music will be priced in two tiers. The first will be the ad-supported YouTube Music tier. The other is YouTube Music Premium, which will cost $10 for ad-free access to music and background listening, which allows music to still be playing after you close the app. This puts the service at the same price point as the normal streaming services. For those who want to use the service for free, be prepared to continue to hear adds every few songs or so. Spotify and SoundCloud both offer a free listening option that includes ads, but Apple Music, Amazon Music, and Tidal do not.
We are reaching a point where streaming services are beginning to offer very similar features. YouTube is already a platform for bloggers, music artists, make up artists, conspiracy theorists, and so much more. Anyone can create content and go viral at any given moment. YouTube Music aims to beat out the other music streaming services, making YouTube your go to app for all things video and music. Does YouTube Music sound like something you'd pay for?