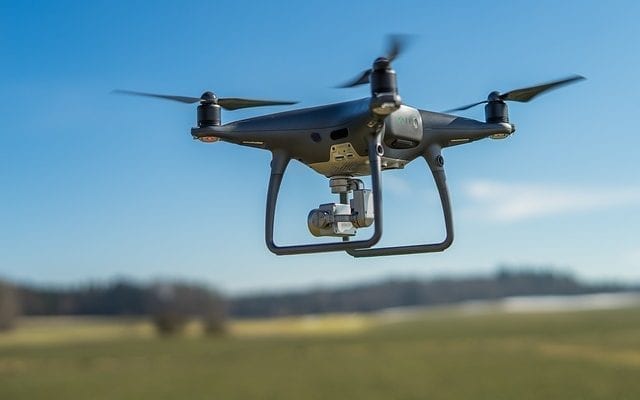 News
Custom Built Drone Delivers Human Kidney for Transplant
By
|
For the first time ever, a customized drone has been used to deliver a human kidney for transplant, an incredible example of a new technique that medical professionals hope to be used for future organ transplants.

The custom built drone was created with a powerful array of eight rotors and multiple drivetrains to ensure that the craft would be able to effectively secure the precious cargo and traverse to its critical final destination. The package, containing the kidney, was a small white box labeled "Perishable" and adorned with "Donate Life" stickers before being carefully strapped to the drone.

To closely monitor the aircraft, officials used a "wireless mesh network" that would "provide communications for the ground crew at multiple locations." It was equipped with the latest in aircraft operatings systems, reportedly combining "practices from both UAS [unmanned aircraft system] and organ transport."

"There's a tremendous amount of pressure knowing there's a person waiting for that organ, but it's also a special privilege to be a part of this critical mission," said Matthew Scassero, director of the University of Maryland UAS Test Site.

"We had to create a new system that was still within the regulatory structure of the FAA, but also capable of carrying the additional weight of the organ, cameras, and organ tracking, communications, and safety systems over an urban, densely populated area — for a longer distance and with more endurance."

The team at the hospital prepared for the drone delivery by practicing with drones transporting less critical items such as saline, blood tubes, and non-viable organs; each was successful.

The kidney was transplanted into a 44-year old Baltimore woman at the University of Maryland Medical Center following the drop-off. The patient had spent eight years on dialysis while waiting for a new kidney. The transplant was a success, and the patient was discharged from the hospital a week later.

The success of this delivery technique has medical professionals excited for the future of organ transplants, as it allows for these procedures to be more readily available for people in all areas, especially if the need is highly critical.