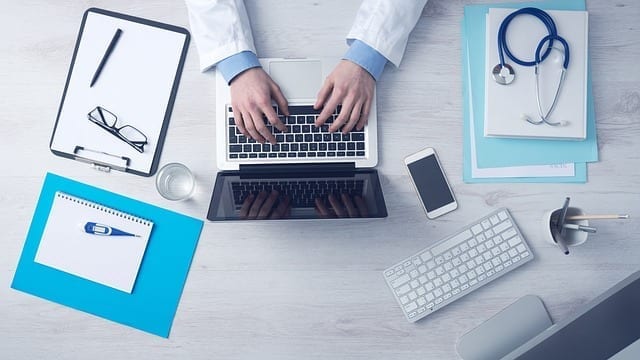 News
NYU Makes Medical School Free for all Medical Students
By
|
In an unprecedented move, New York University has announced that it would offer full scholarships to all medical students, regardless of merit or needs. NYU cites the concerns of many students over the immense financial burden that is faced when pursuing an education in medicine.
This initiative comes at a time when higher education costs have never been higher, with many students struggling with crippling debt despite achieving a high paying career. NYU's plan was announced at the ending of their annual "White Coat Ceremony", where new students and their families celebrate the beginning of their new journey.
The plan, which takes effect immediately, will cover all current and future students, with annual tuition running about $55,000 annually. There are 93 first-year students who will begin their schooling tuition-free, with another 350 students who have up to three years left in their programs before obtaining their M.D.
Robert I. Grossman, dean of the medical school and chief executive officer of the NYU Langone Health said: "This decision recognizes a moral imperative that must be addressed, as institutions place an increasing debt burden on young people who aspire to become physicians." Medical students from NYU typically graduate with an average debt of $184,000, with the median debt for medical students across the nation totaling $192,000.
Many students going to medical school choose to study a more specific field of medicine in order to eventually have a sharply increased income, offsetting the high debt they incur during school. This has made the fields of family practice, pediatrics, and research less desirable, considering their lower income. However, the NYU decision to cover medical tuition opens the possibility for more future doctors to pursue careers in these high demand areas.
NYU has raised $450 million of the $600 million necessary to finance the tuition plan in perpetuity. $100 million of this tuition pool was donated by Kenneth G. Langone, the founder of Home Depot, whom which the medical school is named after.
This decision to cover medical tuition has been followed at other schools in the nation to some degree. UCLA David Geffen School of Medicine announced a $100 million fund that pays for the entire cost of medical school for all four years. The fund, however, is based on merit rather than need.