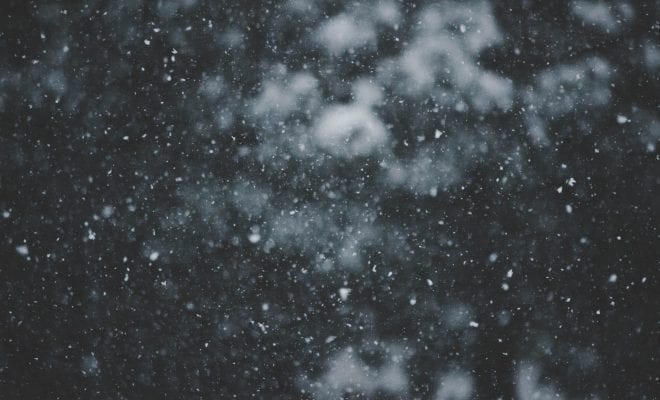 News
Atlanta Prepares for Severe Winter Storm Ahead of Super Bowl LIII
By
|
In a city where snow is exceptionally uncommon, a winter storm may be bringing plenty just in time for the biggest sporting event of the year: Super Bowl LIII. A winter storm watch goes into effect at 4 AM today for the city of Atlanta, and officials are worried it may bring chaos with it during such a busy time.

Georgia Governor Brian Kemp said that state offices in more than 30 counties would be closed due to the storm, including those in the Atlanta area. A predicted one inch of snowfall is expected this Tuesday, with forecasters warning of the possibility of dangerous icy-roads. Temperatures are also expected to plummet, with officials beginning to treat roads with a liquid salt brine mixture in order to protect motorists.

This has caused concern for both the New England Patriots and the Los Angeles Rams, who must use these roads to travel to and from practices leading up the game on Sunday. These roads have been pre-treated, according to the Georgia Department of Transportation.

Sunday's game will be played in downtown Atlanta at the Mercedes-Benz Stadium, which has a roof. According to officials, is the weather is permissible, the roof will remain open. Temperatures are expected to remain in the low 50s, permissibly warm for February in Atlanta, but officials are more worried of transportation issues exacerbated by icy-roads.

Just five years ago, Atlanta had what became known as a "snow jam", resulting in thousands of cars, trucks, and school buses becoming stranded on freeways. While other areas of the country may scoff at Atlanta residents letting such a small amount of snow and ice affect them, these kinds of weather events are exceedingly rare there.

To help prepare for the arrival of thousands Super Bowl goers, the city of Atlanta has more than 1,900 employees on call along with 420+ pieces of snow removal equipment at the ready. Atlanta Mayor Keisha Lance Bottoms said Monday, "It is often easy to pass judgment on how we in Georgia deal with snow and ice, but for those from the north what you do know is that an ice event is very different than a snow event." She continued "And because we don't want a repeat of 2014, we have already begun to pretreat our streets and are paying particularly attention to our sidewalks because we do know that we will have many visitors in our tourist areas."