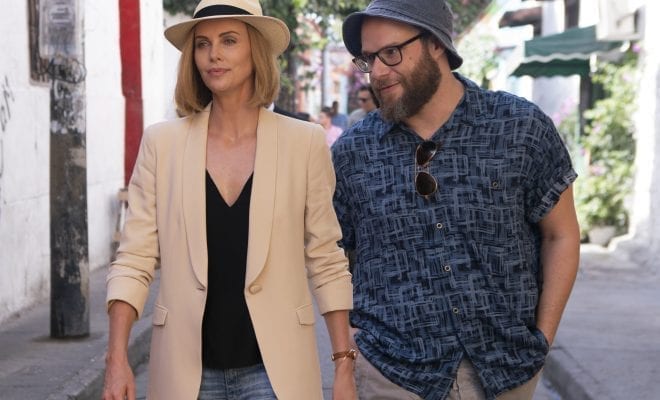 Photo Credit: Hector Alvarez
Movies
Movie Review: Long Shot
By
|
Charlize Theron and Seth Rogen deliver a very charming and semi-political romantic comedy in Long Shot.

Fred Flarsky (Seth Rogen) is a gifted and free-spirited journalist who has a knack for getting into trouble. Charlotte Field (Charlize Theron) is one of the most influential women in the world — a smart, sophisticated and accomplished politician. When Fred unexpectedly runs into Charlotte, he soon realizes that she was his former baby sitter and childhood crush. When Charlotte decides to make a run for the presidency, she impulsively hires Fred as her speechwriter — much to the dismay of her trusted advisers.

Director Jonathan Levine combines raunchy humor with a sweet love story that is so charming that it convinces viewers to fall in love characters that you wouldn't think could ever get together. This due to the amazing chemistry between Theron and Rogen. One wouldn't think that this pairing would work, but it totally does. Rogen's charm and playfulness pairs brilliantly with Theron's elegance and wit, and with help from costume designer Mary E. Vogt (Crazy Rich Asians) enhances the obverse pairing. You have Flarksy, who is rarely is seen without a baseball cap and a colorful windbreaker, while Charlotte dips in Chanel and Prada.

I am not very much into politics and that's where the film loses me a little bit, but fortunately, the film doesn't linger too much on the politic and focuses most of its attention and the relationship between its two leads. Long Shot does a good job at finding a balance between Flarksy and Charlotte, mainly in the dialogue that is all too similar to arguments in today's political climate, and it works pretty well. Sometimes it leads to some intense moments, but then it has its humorous side thanks to Rogen's perfect comedic timing.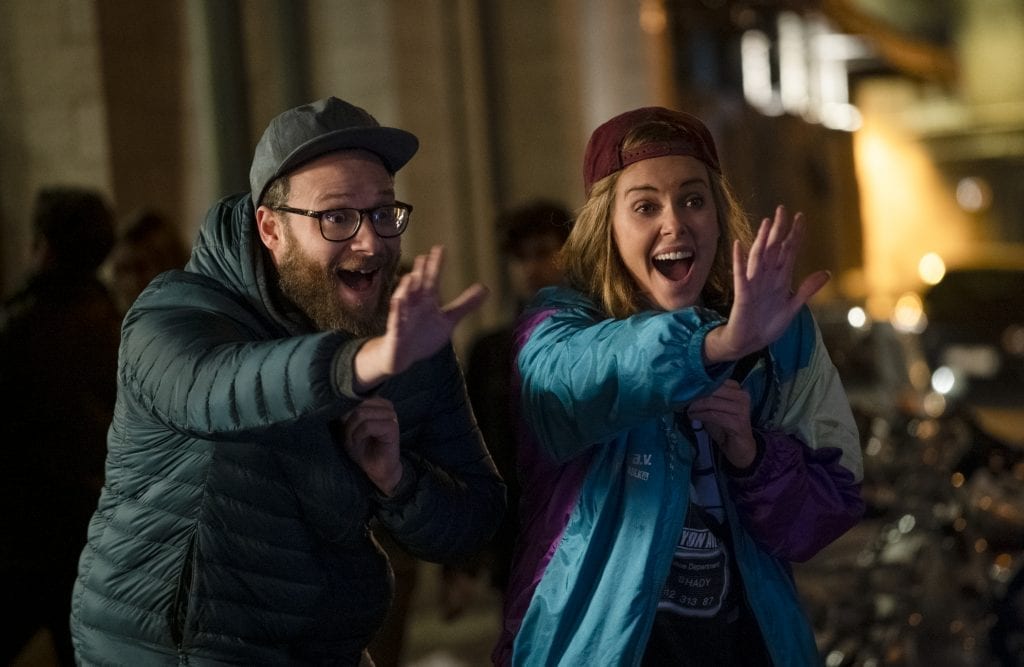 Overall, Long Shot offers lots of laughs, thanks to Rogen and Theron's amazing chemistry, and turns out to be a decent rom-com.
Critic Rating: 4.5/5 Stars
What did you think of Long Shot? Sound off in the comments!