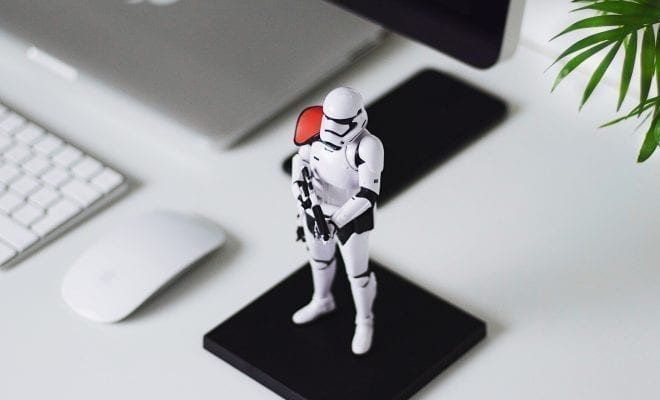 Movies
Disney CEO Says to Expect a 'Slowdown' For The Star Wars Franchise
By
|
Ever since Disney purchased Lucasfilm in 2012, it has aggressively pumped new life into the franchise. After Solo's disappointing box office numbers, the company is taking a different approach from here on out when it comes to new Star Wars films. Disney CEO Bob Iger told The Hollywood Reporter that they did "too much, too fast" and that fans can expect some slowdown moving forward.
Since 2015, Disney has released four films – The Force Awakens, Rogue One, The Last Jedi, and Solo. The Force Awakens performed very well at the box office, shattering records and grossing more than $1 billion globally. Rogue One was also met with critical acclaim, with some even going as far as saying it is the finest Star Wars film to date. From this clear success, it seems Disney would be churning out Star Wars content as quick as possible. Iger even said in an interview that Disney is planning out its Star Wars schedule for the next "decade and a half" for the franchise.
However, these plans met some resistance after both The Last Jedi and Solo did not perform as well as before, with Solo not even breaking the $500 million mark at the global box office, something that hasn't ever been an issue for Star Wars films.
Iger admitted to The Hollywood Reporter that he "made the timing decision, and as I look back, I think the mistake I made – I take the blame – was a little too much, too fast." While this doesn't mean Disney is going to stop releasing Star Wars films, it does mean we won't be seeing titles released as frequently as they have been.
The upcoming Episode IX directed by J.J. Abrams is still in the works, with a release date of sometime next year, but the many other films announced may be put on the backburner for the time being. The long rumored Obi-Wan spinoff is one of those that will be getting the axe for the time being. During the original and prequel trilogy years, a new film was released every three years or so. Not wanting to saturate the franchise with too many films, Disney needs to ensure they are pacing their releases.