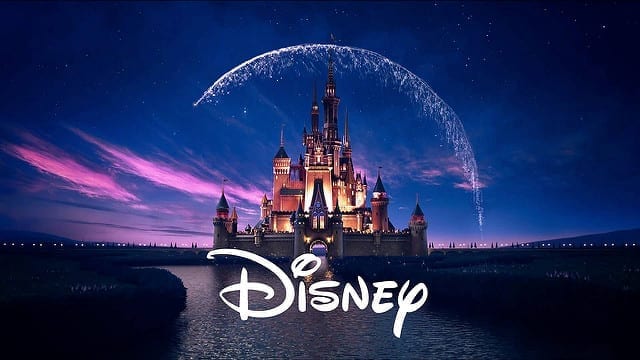 Disney Logo by Shakir Superville via CC 2.0
News
Disney Planning New Streaming Service to Compete With Netflix
By
|
Hoping to cash in on a streaming service of their own, Disney is planning to launch what it's calling "Disney Play" to compete with the streaming giants. Disney chairman Bob Iger is calling the service the biggest priority of 2019, and a new report has provided details about what we can expect from Disney Play.
Industry leaders began to consolidate their content with the goal of competing with Netflix. Currently, Netflix has many of Disney's hit movies available on their catalog, but by 2019, these will disappear, and will only be stream-able via Disney Play. Titles to be featured on the service would include all Star Wars, Marvel, and Disney films, along with films from Pixar like Coco, Up, Monsters, Inc. and more.
With Disney potentially gaining a majority stake in its acquisition, there were rumors that Disney would be pulling Fox-owned films and shows from the Netflix catalogs, but this was denied by Iger. This means that Marvel shows like Jessica Jones, Daredevil, and Punisher, along with ABC's Once Upon a Time won't be brought over to Disney Play.
According to Variety, who first reported on Iger's meeting with analysts about Disney Play, the service won't cost as much as Netflix, due to the lack of initial content. This, however, is subject to change eventually, with several exclusive productions planned for Disney's future. This includes a new adaptation of The Sword in the Stone, along with five original TV series. Some of these include brand new live-action shows for both Star Wars and Marvel.
Realizing the initial lack of content will be tough to draw in new customers, Variety reported that Disney is banking on allowing customers access to its selection of current and upcoming releases, including Frozen 2, Toy Story 4, and the untitled Avengers 4. By 2019, all Disney content will only be available for streaming on Disney Play. Disney makes around $300 million from their licensing deal with Netflix, so they hope consolidating their content onto one platform will be enough to draw customers over.
But is that enough? According to the report, one analyst says that Disney will need to have 40 million subscribers paying $6 per month just to break even. With the already long list of streaming services out there that people pay for, this could be a huge gamble for Disney.