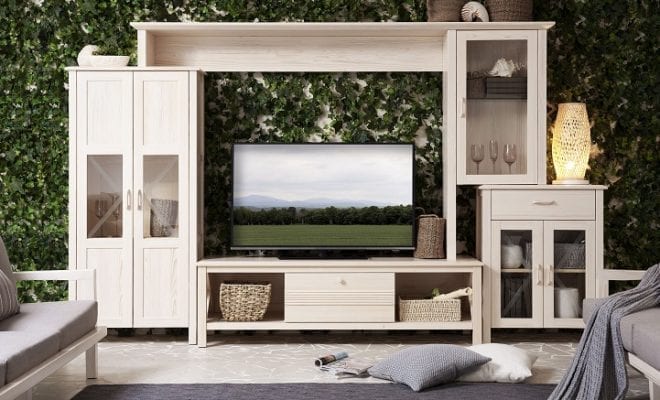 Lifestyle
Your Guide to Buying a TV in 2019
By
|
If you're in the market for buying a new TV, it can be a dizzying process with the overwhelming variety of models out there. Buying a new TV is a big investment, so you're going to want to know what you need to look for. Use this guide to help you purchase the TV that's right for you.

Choose your price range
Thankfully, nowadays you can get a pretty solid TV without breaking the bank. Of course, if you're willing to spend some extra cash, there are some spectacular models out there that will blow you away with picture quality.

Choose your TV size
10 years ago, getting a 50-inch TV was practically unheard of without dropping at least a couple grand. Now, there are some seriously quality TV's that range from 50-65 inches that can fit most budgets. One thing to remember is that bigger is better when it comes to TVs. If you're looking to snag a 4K resolution TV, its best you start in the 50-inch range, and adjust from there according to the space you're putting it in.

Choose your TV type
The top 2 types of TVs right now include LED and OLED. Both are great, but OLED TVs are easily the best in terms of picture technology. However, they come with a considerably higher price tag. OLED TVs offer the best in picture contrast, viewing angles, and vibrant colors, and deeper blacks. If you're on a budget, LED TVs still offer spectacular viewing experiences at a fraction of the cost.

Choose your TV resolution
We're going to make this easy for you: Buy a 4K TV. 4K resolution packs 8 million pixels on screen, providing a supreme viewing experience. One step lower is the HDTV, which has a considerably less 2 million pixels. While HDTV still looks fine, it's better utilized for a kitchen or spare bedroom if necessary. 4K is the gold standard in TV resolution right now, with plenty of content available to watch. One thing you'll want to look for is whether it has High Dynamic Range (HDR) capabilities. This will make the picture pop with more vibrant colors, improving the overall watching experience.

Utilize streaming
Smart TVs are pretty much the standard nowadays, allowing you to finally cut the cord from cable, giving you the freedom to watch what you want when you want, for a fraction of the price. Smart TVs are packed with all the capabilities to access your favorite streamable content, in addition to other neat features like a web browser, games, and even YouTube.

Make sure it has the right ports
Be sure that the TV you're buying has a minimum of four HDMI ports. This will allow you ample ports to connect any peripherals, including gaming consoles, sound bars, or streaming devices like an Apple TV or Roku. HDMI ports will also allow you to stream high quality 4K content on services like Netflix and Prime Video.