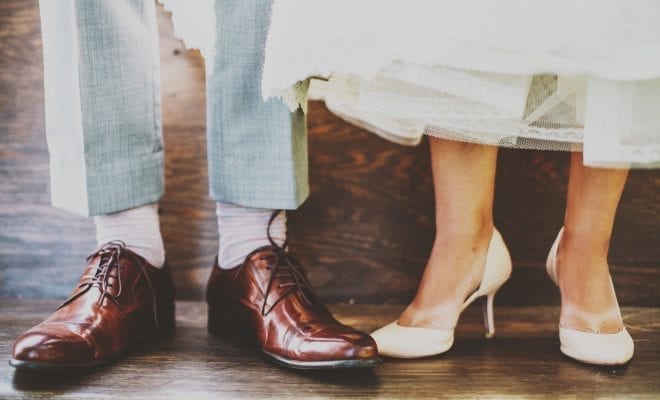 Lifestyle
Wedding Trends of 2017
By
|
Get ready for the best day of your life with the newest wedding trends of 2017. From dresses to decorations, we're giving you the inside details of what is happening in the wedding business right now. Make your special day count and have your wedding be the celebration of the year. Create a modern wedding with small details that will make your guests remember your special day, and let everyone enjoy celebrating you and your new lif
e.
Unique Invitations
Make your guests excited for the big day with insanely unique invitations that they'll want to keep in their scrapbook. Some trends that are popular for 2017 are glow in the dark invites and foil stamping as well. Use a bold color for ink, such as bright blue or magenta. These colors will make your invitations stand out, from the usual typed out wedding invites.
Color Pallets, Bridesmaids
2017 is doing a fashion forward, and showing brides that bridesmaids dresses don't all have to be the same. Not all women have the same body type and should wear what flatters them, while still making all eyes on the bride. As a bride, pick a color scheme you want your girls to stick with. Pick a nude, blush pink, lavender, or what ever will match your color scheme, and tell your girls what length the dress must be. There is nothing more stunning than watching bridesmaids walk down the isle in blush pink long dresses, that all have different details to show originality.
Nature Detail
Ditch the usual bedazzled vail, and replace it with a flower crown vail. Have a wooden and simple crown with simple flowers and little details of leaves, with a vail attached and you'll feel like a beautiful princess. These woven and trendy creations can also be worn by the bridesmaids.
Bohemian Vibe
Little details are what weddings are all about. Create a rustic look with wooden details and hanging decorations. Hang twinkly lights all around to light up outside or inside with class and detail. Add a wooden sign that says "Mr. and Mrs." to your reception for more Bohemian details. Add little accents of flowers and suspend lights and flowers from the celling. Add centerpieces with your favorite flowers and add a rustic bow to the vase.
Imagery Decorating
If you can't decide on an indoor or outdoor wedding, you can choose both! You can project what ever images you want from an indoor location, and feel as if you are outdoors. You can change the scenes based on what you want, and the vibe you are trying to obtain. You can even use this technology on your wedding cake.
Live Entertainment
Give your guests the entertainment they want and add some spunk to your wedding day. You can choose from a soulful choir or out together a dance number ahead of time. It's time to get creative with your wedding entertainment and take the risks you've always wanted.
Make your wedding creative and enjoy every second of the best day of your life. Your guests will be astonished with your unique eye and will be smiling from ear to ear with happiness.