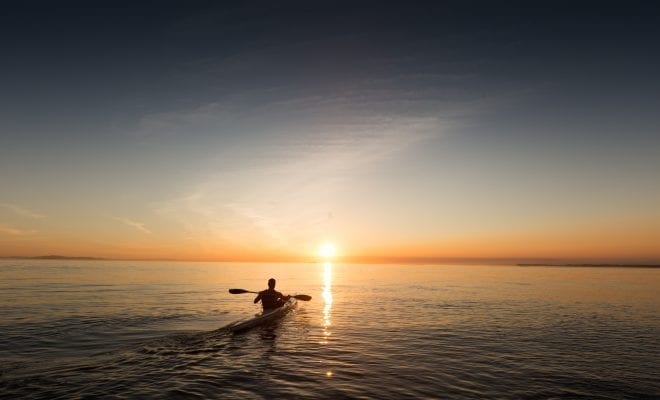 Lifestyle
Outdoor Activities to Stay in Shape
By
|
The sun is bright, the air is warm, and the last thing you want to be is stuck in a gym during your summer vacation. Going to the gym isn't the only way to get your beach body this summer. The benefit of living in sunny San Diego is that we can take advantage of all the out door activities that we can be a part of. Here are some of the best ways to stay in shape in San Diego this summer.
Yoga
Yoga is the perfect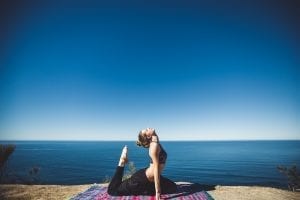 summer activity to get in shape. Yoga allows you to do cardio and build muscle at the same time. There are many beautiful places and parks to participate in this activity with. Find your perfect class, grab your friends, and enjoy your sunset or sunrise yoga session. If you don't want to take classes and want to be your own teacher, grab a mat and some friends and head to the beach. Doing yoga with good company will keep you motivated and on track.
Running
Whether it's on a track or on the beach, running is a full body workout that will leave you feeling accomplished and fit. You burn calories whether you walk, jog, or sprint, so the pace is up to you. Run on the sandy beach or take a jog around your neighborhood. It may be a hot time of the year to run outside, but the more you sweat, the better you'll feel.
Hiking
Hiking with friends is one of the most fun ways to get fit. Pick your favorite trail, grab your friends, and go for a sunrise or sunset hike at some of the best places in San Diego. Take a hike at Torrey Pines, where you have a view of the beach during a moderately easy hike. Or enjoy a hike at Cowles Mountain, the highest point of San Diego.
Kayaking
Kayaking is the perfect way to keep your upper body and core in shape. Explore the La Jolla waters and kayak with a guided tour to see the 7 caves. These tours are guided every hour starting at 9am, and ends at sunset. Or rent your own kayak and be your own guide. Explore the peaceful waters of San Diego while building your arm muscle at the same time.
Beach Volleyball
Join a local beach volleyball league and step up your athletic ability. Join the Mission Beach Volleyball, San Diego Beach Volleyball League, or the VAVi Sport & Social Club . All of these opportunities will help you stick with an active lifestyle and will give you an official workout schedule. If you don't want to join a competitive league, grab a volleyball and head down to the local beach with your friends. Play a friendly game of volleyball and enjoy the summer sun with the sand between your toes.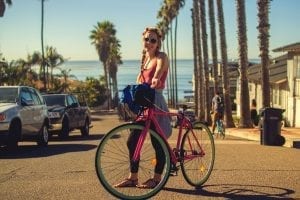 Bike Riding
Enjoy your day outside with a bike ride through some of the best scenery in San Diego. Some of the best biking trails include Mission Trails Regional Park and Mission Bay Bike Path. This form of cardio will make your heart race and will allow you to enjoy the sun on your cheeks and the smell of fresh air. Grab your bike and make your ride a weekly hangout and workout session with your friends.
You don't need a gym to get in shape, just the San Diego sun and your best friends.