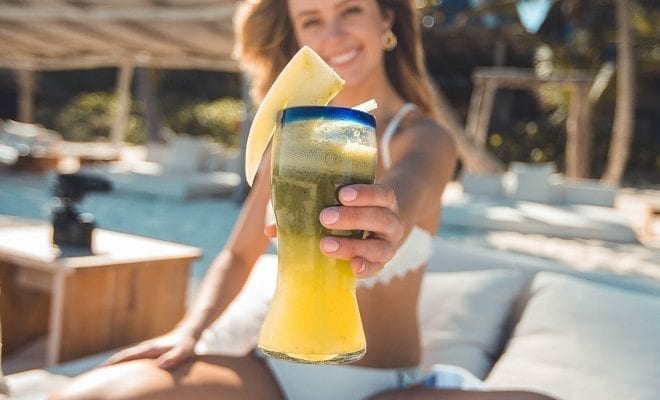 Lifestyle
This Weekend in San Diego 9/21-9/23
By
|
San Diego has a weekend jam-packed with events, so that you can enjoy any adventure in the comfort of your own city. Whether you're in the mood for a peaceful hike, or a night out in Gaslamp, San Diego has absolutely no shortage of events that will quench your thirst for adventure.
Friday, September 21
The Sunset Art Walk is held at the Bernardo Winery every Friday night until 9 PM. Enjoy a night of dancing with your favorite wine in your hand and listen to live music while trying new bites. From 4-9 PM, you can get your weekend started right away, and enjoy the local vendors. The best part? Admission is free. Try something new and grab your friends for a night out they won't forget.
If your inner artist is fighting to come out, this two-part class is the perfect way to satisfy your craving. Submit a headshot image that you wish to paint, and get ready to create a 9 x 12 masterpiece that you will get to take home. Channel your inner creativity and be proud of what you can produce with a little bit of patience and a lot of instruction. Workshop begins at 9:00 am.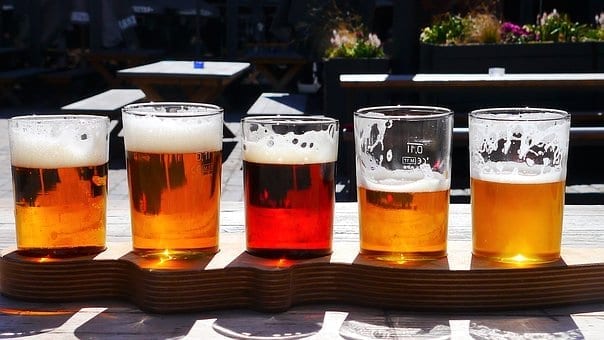 This Friday, enjoy a delicious Peach Secret Spot while supporting the Lupus Foundation. Bring your friends out to indulge in this delicious IPA and feel guilt free while showing your support for this cause, and the Duck Foot Brewing Company. This company is also gluten sensitive, meaning even if you have allergies to gluten, it doesn't mean beer is off the table!
Kick off every weekend with happy hour on wheels. Enjoy entertainment and numerous amount of different types of food trucks, serving your favorite bites. Enjoy the large lawn games and watch your kids run around, while you enjoy the perfect start to the weekend from 4-8:30 PM. Make sure to visit before this event ends on September 28th!
Enjoy a Friday night of dancing under the stars at The Headquarters in San Diego. Manny Cepeda and his orchestra will be providing the entertainment at this free event, starting at 6PM. Whether you're a beginner or a seasoned dancer, this event is the perfect way to celebrate the weekend and do something different!
Get Halloween started early this year with a haunted walking tour through out San Diego. This tour will take you to 4 different restaurants and allow you to try delicious bites. This tour isn't like the others, because this one comes with true ghost stories about the old Whaley house, all within the comfort of your hometown. Get spooky and embrace the history that comes with San Diego, while exploring different cuisines and enjoying the night life.
Saturday, September 22
This popular tradition is kick-starting the fundraising season for the Ocean Beach Food and Toy Drive for all of the holidays that are just around the corner. The 20th annual event will start at 7:30 AM this Saturday, with tickets being $12 for adults and $6 for children. All of the money raised will help over 85 local families during the holiday season. Enjoy the beautiful view and your favorite breakfast treat, while raising money for an important cause.
This Saturday with check-in starting at 7:30 AM in North County, be a part of the Walk to End Alzheimer's. The walk officially starts at 9 am, and this isn't an ordinary fundraiser walk. There will be dancers, stilt walkers, and many other interactive activities. Raise money and show awareness for this disease and help empower the San Diego community with your support.
Sharp HealthCare is giving you the opportunity to learn how to prepare yourself for any emergency; from earthquakes to wildfires, to power outages. The 7th annual event is free and gives you tips on how to stay calm and be prepared. First aid kits will be available for purchase, and vendors will be educating you on the newest safety supplies. The event will be held this Saturday from 9AM-2PM.
The Homesteading Arts Faire will be taking place this Saturday from 9AM-4PM and will start the fall season off with cheese making and many other interactive activities. Enjoy the overall experiences of learning more about the homesteading heritage and lifestyle. It is officially described as, home preservation of food, and includes the dainty scale production of textiles, clothes, and other craftsmanship for household items. Enjoy the day at the Hawthorne Country Store in Escondido and educate yourself on a fascinating culture.
Your child will fall in love with this kids-only fishing clinic, held at Chollas lake from 10AM-2PM. No experience or equipment is needed, with bait and fishing tools provided. The clinic is held for children 15 years old or younger, allowing you to enjoy your morning while your child embraces their inner fisherman.
This kid and dog friendly festival is complete with Beer Gardens, entertainment, music, and artists. Enjoy the vendor booths and warm San Diego Sunshine this Saturday from 11AM-6PM. All of the proceeds and silent auction bids at the event will go towards the support and awareness for Rancho Coastal Humane Society. This local non-profit assists in making our San Diego stronger through passion to show kindness, while finding animals safe and happy homes.
Every Saturday starting at 9AM, enjoy yoga in the park and embrace the brisk morning breeze. The weekly donation based activity focusses on breathing and learning how to meditate. Three certified leaders will show you how to become a "yogi" and will give you one on one help through out the session. Embrace those San Diego mornings and find a new way to de-stress.
Come experience the first annual ArtWalk Carlsbad, a two-day outdoor fine art festival at Armada Drive on Saturday and Sunday. ArtWalk Carlsbad will feature live music, a wine and beer garden, food trucks, interactive art experiences, over 200 artists showcasing every medium of fine art and a brand new element in its lineup—chalk art. The 50 chalk artists will create temporary masterpieces on the asphalt live at the event making chalk art a distinctive feature of ArtWalk Carlsbad each year.
Sunday, September 23
Create your week to remember with San Diego Restaurant Week, kicking off Sunday, September 23rd – Sunday, September 30th. Prepare to take your taste buds on an edible extravaganza like never before. For these 8 days only, restaurants throughout San Diego County will offer exclusive prix-fixe menu options to introduce you to some of the best California-based cuisines. Plus, we are giving away gift cards to participating restaurants. Click here to enter!
Tijuana's Famed 2-Day Art & Design Experience Pops-Up in San Diego
This two-day event, previously held in LA and Tijuana is coming to San Diego this Saturday and Sunday. NERO48 is a non-boarder pop up shop and shows off the work of Mexican entrepreneurs. Attendees will be exposed to lectures, workshops, and one of a kind shopping opportunities. The shopping includes everything from house held items, to clothing, to leather goods and jewelry. Come learn more about culture and embrace the unique goodies that you'll want to purchase while enjoying live music and entertainment.
The second annual Women's Ride will take riders down a peaceful path from southern San Diego to the inner parts of the city. The guided adventure ends with a festival and activities that feature successful women, some who operate local businesses and wineries. This is the perfect way to support local women, and enjoy a brisk morning bike ride and taking in all of the local scenery.
Don't miss your chance to see these rock legends perform right in the heart of the Gaslamp District. Tickets start at just $29. Get yours here.