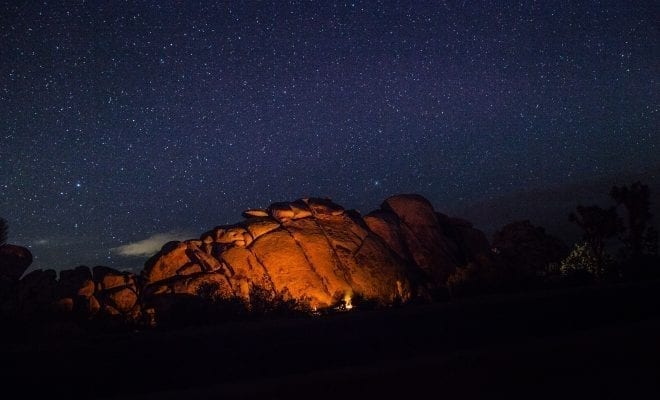 Lifestyle
The Perfect Campfire
By
|
Warm summer nights is what San Diego is all about. Complete you summer outings with a campfire at the beach with your best friends. Bring blankets and chairs, so you can sit back and relax with a glowing fire around you, and unwind after a hot summer day. Here are some essentials that you will need if you want to have the ultimate summer campfire.
The Fire
The fire is the center of your evening, so make sure it's big and colorful. Start by putting bigger pieces of kindling in the ground above the tinder with a slight angle. Put the smaller pieces of the kindling on either side of the bigger pieces. The kindling will soon start to heat up and catch fire, when this happens, add your fire wood and your campfire will be sensational.
The S'mores
These tasty tre
ats are something that everyone will look forward to. Step aside from the usual s'more formula of gram crackers, Hershey's chocolate, and marshmallows. Take your s'more and campfire to the next level with your creativity. Replace the Hershey's chocolate with Reece's or even a snickers bar. Put as many different types of chocolate candy as you want in the center of your gram crackers, and top it off with a golden brown marshmallow. Make your s'more a double decker, complete with Kit-Kat bars and cookies and cream flavored gram crackers.
Stories
You don't need to be Stephen King to tell an incredibly spooky story. Gather ar
ound your campfire with your tasty s'mores and go around telling the scariest stories that you were told as a child. If the horror genre doesn't interest you, then go around telling your most embarrassing moments from your past. Sit around and chuckle as you burst out laughing trying to tell your hilarious story. Or, you can go back an forth between scary stories and embarrassing funny moments to lighten the mood. Be creative and let your mind wander as you try to tell the best story at the campfire gathering.
Roast Hot Dogs
Spice up your campfire with delicious hot dogs that you can comfortably roast on a stick. If you want to bring creativity to your dogs, then try sausages, bratwurst, or even blue cheese burgers. Bring tastier foods to your campfire in order to give people more options. If you are feeling adventures, you can even bring a pop up grill and grill burgers and anything else you might want to eat. Although, it is more fun to put your dinner on a stick and roast it over the open flame hoping it doesn't fall off.
Campfires are a perfect activity for everyone, because there is always something to do. You can relax by the fire, tell a spooky story, create the ultimate s'more, or roast your dinner by the fire. Campfires never go out of style because they can be hosted anywhere, whether your campfire is on the sand at the beach, or in your very own backyard. Make your summer nights count with an old fashioned campfire and the best company by your side.