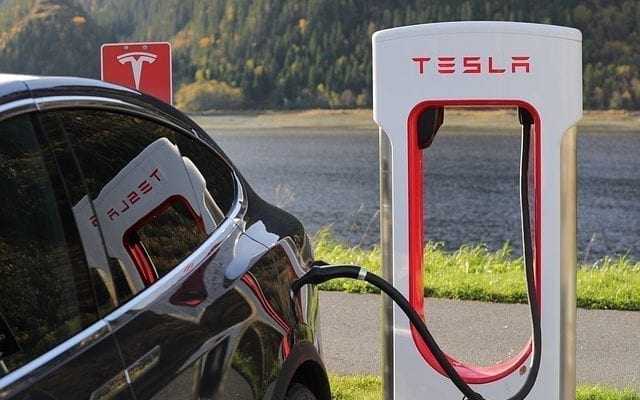 Lifestyle
Tesla's Competition In The Electric Car Industry
By
|
Tesla has established itself as the king of electric car manufacturing, with their vehicles proven to be the top-of-the-line. Previously only available for those looking to spend $60,000+ on a car, their new Model 3 is much affordably priced and allows for considerably more people to own them. While Tesla is enjoying their spot as the best of the best when it comes to electric cars, there are other competitors in the industry that are catching up, in hopes of offering their own vehicles in this emerging market for clean energy transportation.
General Motors is entering the electric car arena, and its CEO and Chairman announced just last week that GM will be providing brand new electric vehicles with a new and improved battery system that will rival Tesla. These new battery systems will be more than 30-percent cheaper than the one inside a Tesla, and will be able to provide considerably more miles than currently possible. They will be able to hold more energy, and charge quicker and faster. The projected range for their new vehicles will be more than 300 miles, making it a viable option for long-distance traveling. By 2021, GM hopes to have a least nine different electric vehicles, all ranging from a compact crossover to a large seven-passenger luxury sports utility vehicle and a large commercial van. Right now, they offer the Chevy Bolt, with the 2018 model offering a battery powered motor that has a range of around 238-miles.
Ford Motor Company is also doubling down on their electric vehicle production. They recently announced they would be spending $11 billion on developing electric car technology by 2022. This translate to them planning to have 40 new electric car models by this year, with 16 of them being battery-only vehicles. The company identified just one by name coming in 2020, called the "Mach 1", which will be a performance battery-electric vehicle. Currently, Ford offers their Focus Electric vehicle, with their newest 2018 model, which offers a completely battery powered vehicle that has a 107kW motor. The battery gives the car a range of anywhere from 200-240 miles, which puts it slightly behind Tesla's batteries.
BMW is another company hot on the heels of Tesla, as they just announced a brand new all-electric vehicle that they plan to release in the next few years. It is the size of their X5, which is a gas-powered SUV they currently offer. This will be one of the several fully electric vehicles that they plan to have on the market by 2025. Product manager Alexander Kotouc said, "I can promise you that this year you will see something and touch something — you need to let people experience what is coming". BMW has already pledged billions in investments to get their vehicle fleet to be more electric focused, so be on the look out for new models in the future. Their i3 model is currently their all-battery powered offering, but it has considerably less range when compared to other vehicles on the market. It's battery offers 118 miles on a single charge, making it more of a city focused car than one used for longer range traveling.