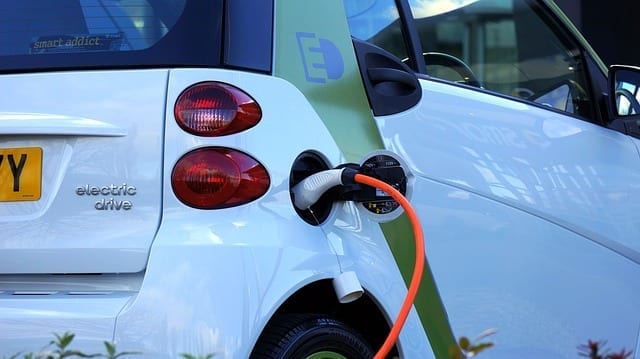 Lifestyle
Going Green: Best Hybrid & Electric Cars
By
|
If you're in the market for a new vehicle, perhaps you should consider getting a hybrid or electric car. Not only are they significantly more fuel efficient, but they are also much more environmentally friendly, and you can drive around knowing you are not contributing to the massive amounts of CO2 emissions being pumped into our atmosphere by traditional gas-powered vehicles. Here are the top hybrid/electric cars out right now.
This fully redesigned Toyota Camry improves upon an already impressive fuel efficiency while bringing with it a comfortable interior that makes it the ultimate midsize car hybrid. With 51-53 city MPG, the Toyota Camry lets you focus on the driving experience without having to worry about constantly filling up. Speaking of driving, this Camry packs a 208 horsepower engine that provides the perfect amount of power behind the wheel.
An affordable all-electric vehicle, the Bolt can go an astounding 238 miles on a single charge. The Bolt has 56.3 cubic feet of cargo space, allowing for plenty of room to stow anything you may need. When charging, the advanced batteries in the Bolt will store 25 miles per hour of charge utilizing a 32-amp charging unit. Forget worrying about oil changes and engine upkeep, as this electric vehicle is extremely low maintenance, and the long-range batteries make it perfectly viable for a road trip vehicle as well!
One of the most widely celebrated green vehicles of all time, the Toyota Prius is only getting better. The 2019 model incorporates all of the traditional features of the Prius and innovates even further with improved eco-friendly fuel efficiency. Enjoy 48 MPG in the city, and with the EV/ECO Mode, you'll be able to enable electric driving while simultaneously limiting climate control and throttle input to maximize fuel economy. Plus, the 2019 Prius has been rated as a Super Ultra Low Emission Vehicle, meaning it has significantly fewer smog-forming emissions than an average gasoline-powered vehicle.
A fantastic addition to the affordable electric vehicle market, the e-Golf packs a 125-mile range, making its a perfect urban adventure to take out around the town. The e-Golf features three different modes, each characterized by its fuel efficiency and performance. You'll be able to maximize fuel efficiency in the Eco+ mode or put the pedal to the metal with Normal mode. With its fast charging capabilities, you'll be able to charge your battery quick, while enjoying access to some of the fastest charging stations out there.
Bring unparalleled luxury and performance to a more affordable price point, the Model 3 is easily one of the nicest electric vehicles out right now. The Model 3 packs a 220-mile range battery in its cheapest version, but the long-range version, coming in at $46,000, comes with a battery that is rated with a 310-mile range. One thing the Model 3 does not skimp on is power. With all-wheel-drive performance, this baby will go 0 to 60 in less than 3.5 seconds. With thousands of Tesla power charging stations around the country, you'll never be far from a fast charge either, so need to worry about running out of juice.