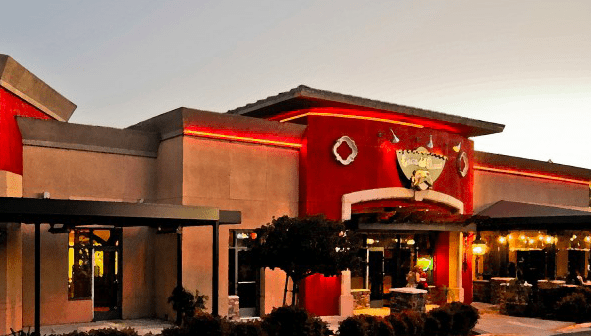 Lifestyle
Restaurant Spotlight: Cocina Del Charro
By
|
Tucked away on restaurant row in San Marcos, is Cocina Del Charro. This fun and festive restaurant has everything from delicious margaritas to crunchy tacos bursting with flavors. Whether you want to celebrate a birthday, go out for happy hour with your girls, or indulge in Sunday brunch, Cocina Del Charro does it all. This restaurant has grown from 3 tables to over 20 tables, due to the hard work and perseverance of Jose Monforte. Originally located in Escondido, the new San Marcos location opened in 2007. Currently, the restaurant is being moved to the former Aca Poco restaurant, still located on Restaurant Row.
Join the restaurant for brunch every Sunday from 9am-2pm. From traditional Mexican dishes, to American Breakfast options, to lunch dishes, there's no way you'll leave hungry. There are also sweet little desserts for you to enjoy after indulging in your favorite breakfast foods. This is a perfect environment to enjoy a family style breakfast, and an event that will have your whole family come together for a Sunday meal.
San Diego local Julie Kerns says, "I love coming here for the Sunday brunch. It's the perfect way for me and all my friends to start off our Sunday. I also love coming for the chips and salsa, and happy hours. I've always loved Mexican food and this is my 'go-to' place whenever I need my craving fulfilled."
There are many events and activities that make this restaurant so active in the San Marcos community. Every Friday you can start off your weekend by dancing and singing along at the Friday Night Live Performances. This fun event starts at 7:30 every Friday, and really sets the tone for the rest of your fun visit at Cocina Del Charro. You can also indulge in the early bird special, available every Monday through Friday from 3-5. The early bird special means you can feast on some of the best meals available for the cheapest price, even the fajitas and margaritas are discounted.
Another San Diego local Jenny Kerns, sister of Julie says, "My Julie recently started college here in San Marcos, and she's done with classes every day at 3:30. My schedule is very flexible with my work, so I get to see her every Tuesday and Thursday. We always go to coffee, or settle in at Cocina Del Charro because we both love Mexican food. We usually get the early bird special because we can make it there at the specific time, and it is so worth it. I love spending time with my sister and eating my favorite foods."
This restaurant is the perfect place for family outings and created the perfect environment for you to spend your time. From delicious food, to fun activities, Cocina Del Charro allows you to filly indulge in an appealing experience with your favorite people. Make sure to make time for Cocina Del Charro and taco Tuesday, brunch, happy hour, and eventful Friday nights.