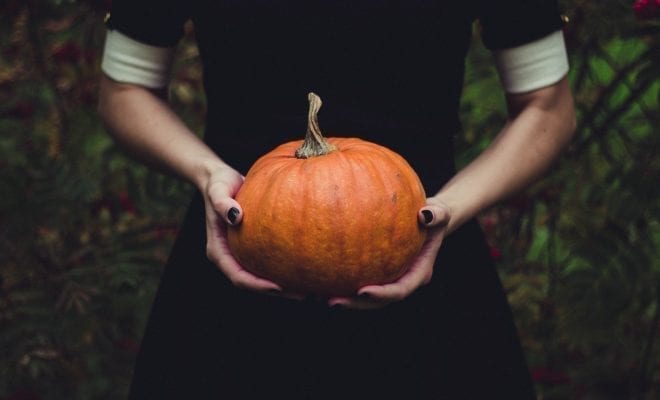 Lifestyle
Pumpkin Flavored October
By
|
It's officially October, which means it's time to break out the decorations and pumpkin carving kits. Aside from the spooky movies, cozy nights, and Halloween festivities, October is the perfect month to enjoy fall because you can finally indulge in pumpkin flavored foods. If you are a self proclaimed pumpkin addict, fall is the best time of the year to add pumpkin to your diet.
Start your morning off with a refreshing pumpkin smoothie. Pumpkin is high in fiber, which means that you will feel more full throughout the day if you start your morning off with your favorite holiday flavor of pumpkin. Add cinna
mon and almonds to your delicious treat, and the first meal of the day will feel more like a dessert rather than just another breakfast.
A nice side to your smoothie will be pumpkin pancakes. These pancakes are also another perfect treat to wake up to in the morning. Fill the air with pumpkin flavors and create pancakes that you can eat all October long. The best part is, you use all the same ingredients you normally would for original pancakes, except you add a little pumpkin to the mix to create your favorite breakfast food for fall.
After you've enjoyed your pumpkin breakfast, it's time to move onto other tasty meals that you can add pumpkin too. Aside from baked goods, you can add pumpkin to almost any meal. You can make a warm cup of pumpkin soup. You can even add pumpkin to your favorite chili recipe and make a dinner that everyone will love. Throw some chicken and garlic into your pumpkin soup for extra flavor, and add a little bit of sour cream to the meal.
If you want to make a
 lighter version of pasta, try having pumpkin sauce on top instead of the usual marinara or pesto. Use pumpkin and zero calorie Greek Yogurt instead of other sauce choices, and you will have created a pasta dish that won't make you feel uncomfortable full. You can even use this sauce for other dishes such as lasagna, tacos, or try something new and be creative with your pumpkin sauce.
Quite possibly one of the most unique ways to use pumpkin is with hummus. Hummus can be paired with almost anything these days, which means pumpkin hummus can be your new favorite snack. There are less calories and more fiber in this dish, meaning you can consume an almost guilt free hummus. All you need to do is add pumpkin to your original hummus or hummus recipe, and you'll have the perfect dip for your peppers and pita chips.
Pumpkin cam be added to almost anything, which means it's time to get festive and creative. Brainstorm different foods that you can add your favorite fall ingredient. Incorporate pumpkin into your baking, coffees, and cooking in the kitchen. Start the holidays off right with pumpkin flavored everything, and take this as a chance to be creative with your cooking. Enjoy baked pumpkin seeds and pumpkin flavored meals all October long.