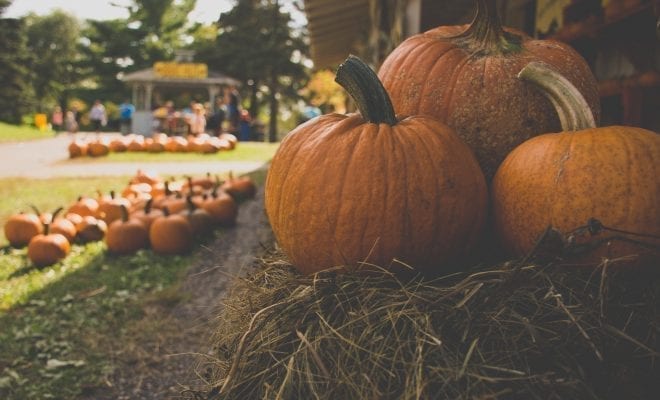 Lifestyle
Pumpkin Spice Month: Where to get your fill
By
|
San Diego may be sunny and 75, but that doesn't mean that you can't embrace the new season of fall. The perfect way to get in the holiday spirit is to indulge in everything and anything pumpkin spice related. San Diego is making sure that locals have their daily dose of pumpkin no matter what time of the day it is.
Better Buzz is ready to share their fall drinks with you and the original Pumpkin Spice Latte is back. You can also try the Pumpkin Spice Chai Latte, Maple Spice Latte, along with your other favorite drinks from Better Buzz. Each drink will have your mouth watering for more, and life really is better buzzed off coffee. Get in the holiday spirit with "the best drink ever" in one hand and a Maple Spice Latte in the other.
The Donut Bar in San
 Diego is ready to serve you some of the best fresh treats that make sure that you cure your craving of pumpkin spice treats. Start off with a pumpkin spice cinnamon roll and indulge in other tasty donut treats to kick off the holiday season. Along with purchasing a warm pumpkin cinnamon roll topped with brown sugar, you can also enjoy the taste of salted Carmel, Carmel latte, and peanut butter and jelly donuts. Donuts change daily, but the special cinnamon rolls are here for all of October, so make sure to try them before the month is over.
An interesting way to incorporate pumpkin spice into your month of October is with a Pumpkin Yam Treatment at the Marriott Coronado Island Resort & Spa. Look your best all month long and plan a relaxing day for yourself so that you can enjoy the holidays the right way. Exfoliate your skin for 50 or 80 minutes, and spend the holidays relaxing and treating yourself. The holidays are the perfect item to take care of yourself, so embrace this unique pumpkin inspired treatment.
Enjoy a delicious breakfast complete with Pumpkin Waffles at Café 222. Eat your dessert as your first meal of the day with these delicious holiday waffles completed with whip cream. These tasty treats are offered through out the year, but are the perfect way to start off your October and is the best place to gather your friends for a Sunday breakfast.
The local breakfast place hot spot Mama Kats is known for their perfect delicious and infamous pies. Pick up a delicious pumpkin pie for any family dinner or even thanksgiving in order to finish off your meal with a perfect tasty treat. The thick crust along with the gooey pumpkin center creates a perfect moment for you and your family as you indulge in this tasty dessert.
October is the perfect time to discover your love for pumpkin spice and to get into the holiday sprit. You don't have to wait until October for most Pumpkin Spice products, so always be on the lookout for tasty pumpkin treats that will make it feel like it's fall all year long.