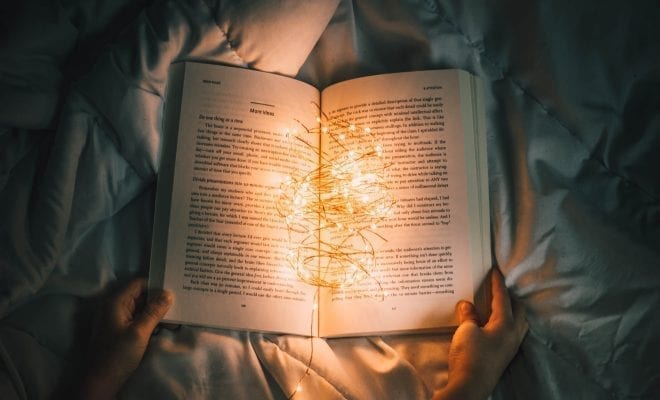 Lifestyle
Nonfiction Books to Kick Off Your New Year
By
|
For me, reading more is one of my top New Year's resolutions, so I'm always looking to have a solid lineup of books ready to go once I finish. While I love a good novel, there are some outstanding nonfiction reads out right now that can help you ring in the new year with a fresh perspective and a greater understanding of a wide variety of topics.
A former Navy Seal and prolific ultra marathon runner, David Goggins is no stranger to struggle. In Can't Hurt Me, he details his incredible life and upbringing, and how his hardships have molded him into someone who is prepared to take on even the toughest of mental and physical challenges. This read is packed with valuable lessons on how to steel yourself to the many endeavors we face in life, and how to rise up from them more triumphant than ever.

Raised in a sheltered household shut off from the outside world, Tara Westover was isolated from her peers. Lacking a formal education, she took it upon herself to learn and absorb the knowledge of the world. Eventually heading off to college, her journey detailed in Educated shows her endless yearning to understand the world.

Just 5 years ago, Theranos was supposed to be the next revolutionary company to come out of Silicon Valley. Promising groundbreaking technology capable of conducting complex blood tests with just a prick of a finger, it all seemed too good to be true. And it was. Carreyrou's acclaimed investigation into the disgraced company of Theranos almost reads like an espionage thriller and tells the tale of the biggest corporate fraud since Enron.

While working as a prison guard at a privately run facility in Louisiana, Shane Bauer witnessed some of the most horrific sights of his life, including a detailed account of the deep-seated corruption and cruelty in America's private prisons. This expose puts the spotlight on the Winn Facility in Louisiana and allows insight into one of the dirtiest institutions in America.

After Stephanie Land laid out her dreams to attend university and become a writer, her plans were cut short after an unexpected pregnancy. Working housekeeping jobs to make ends meet, she continued to write, detailing the trials and tribulations as a mother of the working poor. Maid delves into her time working for the upper middle class in the service industry, and in it, uncovers the true strength of the human spirit.

The opioid epidemic has only grown worse in America, and Beth Macy does her part in fully dissecting this crisis spreading into every crevice of the country. Dope Sick delves into the first-hand accounts of those who have been affected by the epidemic. From first responders to addicts to families who have lost loved ones, Dope Sick gives readers the chance to finally understand the depravity opioids have caused in such a short amount of time.