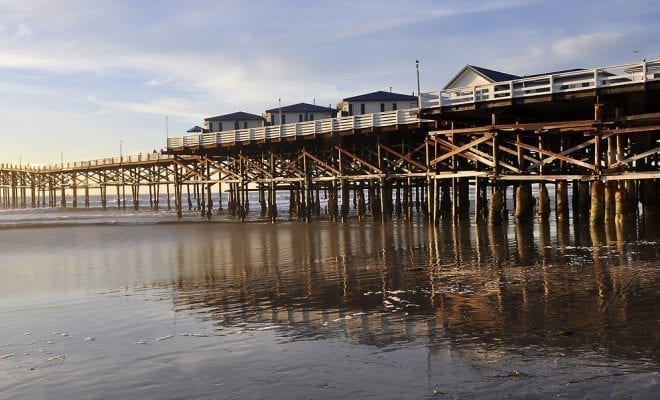 By Dirk Hansen [CC BY 2.0], via Wikimedia Commons
Lifestyle
Neighborhood Spotlight: PB
By
|
Pacific Beach is known for its lively bars, beach atmosphere and raging summer nights. Located between the sophisticated town of La Jolla to the north and the tourist destination of Mission Beach to the south, PB is a great place to find a happy medium. If you're looking to have a youthful night out, every San Diegan will tell you that PB is a good place to party. PB is also known for its casual attitude and laid back state of mind during the day, so it's also a great neighborhood to spend the afternoon relaxing on the beach and wandering in and out of boutiques along the boardwalk.
Residents of PB are largely college students, young professionals, and surfers, so it makes sense that the neighborhood known for its nightlife and casual atmosphere. Aside from the laid back attitude that is indicative of PB, the neighborhood is also a mecca for outdoor activities. The boardwalk is always busy with skaters, cyclists, and runners who are giving San Diego its reputation for being one of the fittest cities in America.
Along the boardwalk in north PB, you'll find a world renowned surf spot called Tourmaline. Tourmaline is a popular beach for locals and tourists alike, and it's known for the break of small, rolling waves. For this reason, many San Diego natives have learned to surf in Tourmaline's waters, and those memories run deep. The sentimental value of Tourmaline runs high with, and if you're just visiting you'll want to remember to leave the beach better than you found it.
If you frequent the neighborhood, then you've probably heard of some of its famous local characters, like Slomo. You'll find him rollerblading at an incredibly slow pace (some even describe the motion as gliding) along the boardwalk for hours each day. He's become a bit of a legend around PB, and he has even been the subject of a short film directed by Josh Izenberg. Check out Slomo's story and watch footage of him gliding through PB:
Next time you're in PB, we hope you enjoy the shores, take a stroll along the boardwalk, and save some energy to throw back a few beers at one of the neighborhood's many bars.