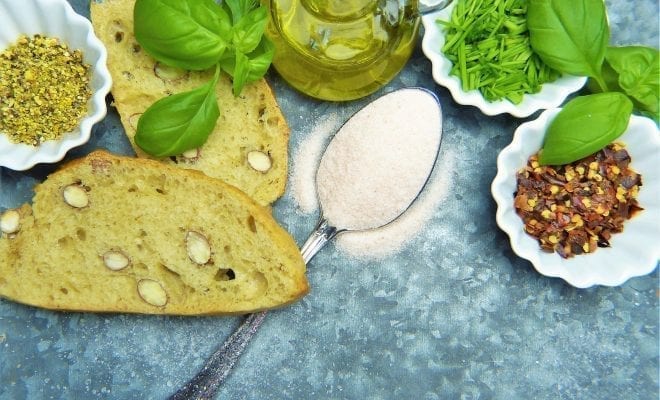 Lifestyle
Lighten Up Your Dinners
By
|
There are healthy alternatives to most meals, and you can create little ways to make your meals lighter and healthier. Improve your cooking skills and learn how to cook with different ingredients that will make your dinner a few calories less.
No Skin
Your chicken doesn't need to have skin on it. There will be at least 50 calories less for chicken with no skin on it. The skin of a chicken is loaded with extra fat, and will give you your unwanted calories. Instead, try seasoning your chicken with garlic and lemons to add that extra flavor.
Cauliflower or Wheat
If you are craving pizza and want to make your own, replace your dough with whole wheat or cauliflower crust. This will add nutrients to your pizza, and will create a guilt free cheesy pie.
Wheat Pasta
Spaghetti and meatballs is one of the easiest meals to make for family dinners, but that doesn't mean you cant make it in a healthier way. Replace your white noodles with whole wheat, and make your own meat balls out of lean turkey meat. Your families taste buds will be bursting with flavor, and you waste no time switching to these healthier replacements.
Black Beans
Black beans are an astonishing source of protein, and have much more nutrients than the usual pinto beans. Beans make the perfect side dish to almost any meal, or are a great meat-replacement.
Stronger Tasting Cheese
If cutting cheese out of your diet isn't working for you, try doing portion control. Use cheese in moderation, with stronger tasting cheese. Use cheeses such as Feta or Sharp Cheddar, to create a potent cheesy taste, but only with half of how much you usually use. Since the cheese flavors are so powerful, you can use less of it, causing a healthy substitute.
Veggies
Loading up on delicious greens is the perfect way to get your vitamins, and you will feel full faster. The secret to enjoying vegetables, is the right seasoning. Use garlic, lemon pepper, parsley, or salt for a burst of flavor from your vegetables. Your veggies will make you feel fuller faster, and you won't need carbs to feel satisfied.
Lettuce Wraps
Taco Tuesday is an important day of the week, and now you can lighten up your taco recipe. Replace your tortillas with lettuce wraps and you will have created the "guilt free taco". Stuff your lettuce cups with chicken, black beans, avocado, tomatoes, and a sprinkle of cheddar cheese. You will get the same burst of flavor, and won't feel obnoxiously full after.
There is always a healthier way to make a meal, and can create your own hacks as well. Happy cooking!