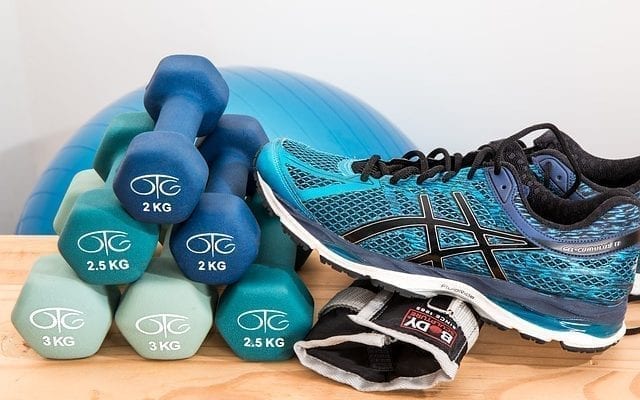 Lifestyle
Health Trends to Follow in 2018
By
|
This year will see companies begin to respond to consumer demand to provide unparalleled health products and practices. In addition, new cutting-edge research will bring forth new health trends that you should be on the lookout for this year.
Every day, our skin is battered from UV rays that aim to damage it. In 2018, we will begin to see new skin products that are made to protect you from harmful UV rays, pollution, and other harsh chemicals in the air. With new skin barrier supporting and microbiome-enhancing technologies, these products will optimize skin health, and contribute to having a healthy and radiant glow. 2018 will see the rise of new skin products that will aim to help keep your skin health at an all-time high in our modern world. By introducing ingredients like lipids, ceramides, adaptogens, and even live bacteria, these products will keep your skin healthy and vital, and be the first line of defense against the pollutants that are prevalent in our world.
With the digital world becoming ever more so intertwined with our everyday lives, fitness will begin to enter the digital world, and will give us the ability to enjoy our fitness classes or personal training in the comfort of our very own homes. With brands like Peloton and Equinox, we will see new fitness classes and instructors be offered digitally, with online classes able to be streamed to a device in your home. You will be able to experience some of the top fitness instructors and classes in the world, without having to visit a physical gym or classroom. This will eliminate having to maintain a membership at a gym you rarely utilize, and instead give you the freedom you deserve when it comes to pursuing the healthiest version of yourself.
Cognitive supplements, or Nootropics, will begin to become commonplace supplements in 2018. These brain-boosting supplements have been pushed by Silicon Valley health centrists for many years, but they are beginning to go mainstream. They have been getting serious attention by professionals and on-the-go people, and they're about to reach an even wider range of people. These supplements utilize the benefits that ingredients like l-thenaine and omega-3 give to the human body. Cognitive supplements are riding the wave of the biohacking movement, which aims to "hack" the biology of the human body in order to operate at the highest level possible. For anyone looking to increase your energy levels, foster more creativity, and hone in your focus, these supplements will definitely be something you'll want to take a look at.
Getting a good night's sleep has been proven to provide countless benefits to those that do so. Technology is now catching up, with the goal of collecting data in order to foster the best possible conditions for you to do so. With new smart mattresses from Serta Simmons, they aim to include features which analyze your REM cycles, which will then find the optimal time to wake you up via a smart alarm. In addition, it will allow you to control the temperature in your room for optimal room climate, making it the ultimate tool in achieving optimal rest. Sleep tech will become a new trend we see in 2018, with all sorts of new innovations being seen to help people achieve the rest they need.