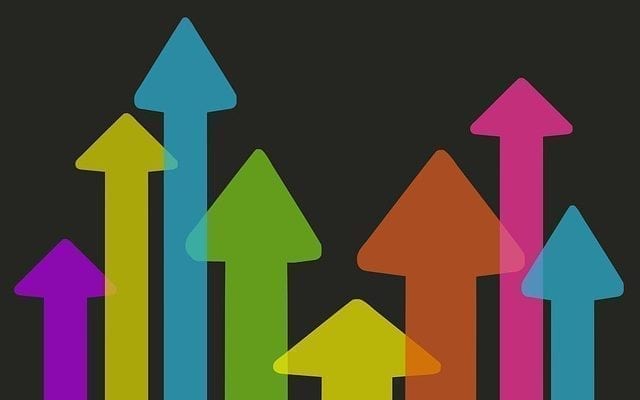 Lifestyle
Our Predictions for the Biggest Trends of 2018
By
|
As 2018 is in full swing, this year is shaping up to bring some new trends that will have a huge impact in our lives. These trends encompass all sorts of categories, so this guide will give you an overview of what to come in 2018. So lets take a look at the biggest trends that are shaping up to become true this year.
Sparkling Beverages
In 2017, we saw sparkling water beverages like La Croix blow up in popularity, and in 2018, that won't stop. Brands are getting into all kinds of different carbonated beverages, and tapping into new categories. This includes sparkling mineral waters, juice, alcoholic spritzers and even carbonated cold brew coffee. Health drinks will also catch the sparkling craze, giving your health-centric drinks a fun and fizzy pop. So ditch that soda habit, and try out these new sparkling beverages. 
Modern 80's Fashion
80's centric fashion has been picking up steam for the past few years, but in 2018, we can expect this trend to really pop off. We'll see some popular styles in the 80's, but with a modern flair. Expect to see a lot of sportswear with a cool, contemporary flair to it. Think bright, colorblock pieces, tailored silhouettes, and layered pieces that will certainly bring that cool 80's flair to your everyday style. Shoulder pads? Yep, we'll be seeing those make a comeback too. 
Online Fitness Resources Offered From Your Gym
Big health companies that operate gyms like 24 Hour Fitness and LA Fitness will begin offering access to streaming workouts and exercise classes in order to enhance the traditional experience of being in the gym. This will give people the ability to take specialized fitness classes from the comfort of their home without having to go to a gym. Health clubs are doing this in hopes of connecting with their customers in new ways, and offering a new, streamlines digital experience. By doing so, it allows for them to be constantly connected with the health goals of their customers.
Augmented Reality Goes Mainstream
Thanks to the introduction of affordable augmented reality technologies, we will begin to see them have a greater impact in our day-to-day tech life. This will especially translate to Heads Up Displays (HUD), which will be just like glasses we will wear on our heads. Instead of staring into our phone screens, we will be merging our reality with the digital world. This technology will customize the way we shop, play games, interact with people, and even how we consume our entertainment.
Puffed Snacks
Gourmet snacks went mainstream in 2017, and in 2018 we will see puffed snacks become the go-to snack for people. Snacking can be a finicky habit, with it usually being associated with unhealthy foods, but puffed snacks are made with the health-conscious in mind. Crunchy, salty snacks typically have a negative connotation, but with these puffed snacks are made out of fresh produce, including seaweed, brussels sprouts, and other vegetables that won't ruin your diet. These snacks will be high in fiber and protein, and will be a great addition to your quench those snack cravings.