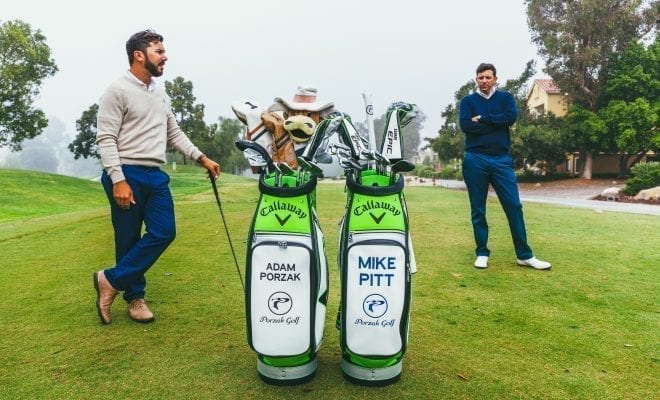 E&L TV
Golf Tip #10 With Mike Pitt: Low, Medium, High
By
|
For the past few months, the SD Entertainer has been working with Adam Porzak from the Porzak Golf Academy in showing us various golf tips and tricks. Adam provides our readers with helpful golf tips that will improve anyone's game.
In our series, Golf Tips with Adam Porzak, we last saw Tip #9 which showed us Chipping to your Spot, and today we are featuring Golf Tip #10, Low, Medium High. Watch the video below.
Mike Pitt from the Porzak Golf Academy starts by telling us about different shots around the course. Pitt explains in this extremely simple tip, how to remember the difference between a low, medium and high shot.
"To us at the academy, there are only three options for every shot. A low, a medium, and a high."
What do these options mean, you ask?
Mike goes on to explain that a low shot is one that spends approximately a third of the time in the air and two thirds of the time on the ground. A medium shot will spend about half the time in the air and half the time on the ground. Last but not least, a high shot spends most of the time in the air, and only rolls a little bit of the time on the ground.
"So if you can remember that. One third, fifty percent, and over fifty percent, you are going to have your low, medium, and high shots all set to go."
Tip #10 is as easy as that!
If you are interested in learning more from Adam Porzak or Mike Pitt, make sure to visit the Porzak Academy's website.  The website includes a blog that is full of different tips to help golfers of all levels.