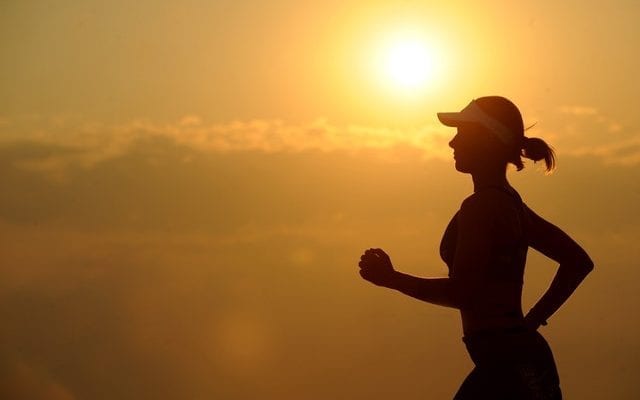 Lifestyle
5Ks and Other Runs Happening in November
By
|
San Diego has running events scheduled throughout the year, but with the weather finally cooling down in San Diego, it's the most perfect time of year for a run. 5Ks (and longer distances) are a great way to test your athletic abilities, while supporting a philanthropic cause in your community. Whether you're a seasoned athlete, or someone that wants to participate and display your support for a certain cause, there are some great runs to sign up for in the coming weeks.
The Miles For Melanoma marathon will be taking place on November 12th at De Anza Cove. Presented by Bristol-Myers Squibb, this race will be raising funds to help fight melanoma, one of the deadliest and fastest growing types of skin cancer. The Miles For Melanoma foundation holds a series of 5k events with the goal of raising awareness of this disease, and provides a solid foundation of emotional support to those affected by it. It is currently the largest non-profit organization devoted to melanoma research. If you're participating as a competing runner, then the sign-up fee will cost $30. If you're participating casually, then the sign-up is free. Check in and registration begins at 7:45 a.m., so make sure to get a good night's sleep before. For more information regarding this marathon, check out their website here.
Heroes In Recovery is a unique 6k run that is put on Southern California Recovery Centers as well as Foundations San Diego. These organizations have the goal of breaking down social stigma against those with mental health and substance abuse disorders. Utilizing a unique 6k race, the extra kilometer is meant to symbolize that extra effort that it takes to completely undergo thorough recovery. In addition, it represents the six letters it takes to spell 'Heroes', taking from the name of the run. For those that participate, you will receive a medal upon completion, a "tech tank", a souvenir bib, a re-usable bib, and a meal after finishing. The race takes place in De Anza Cove, offering beautiful scenery while you run. Individual registration will cost $20, which will include your race day "swag bag". If you are interested in participating in this run, check out HEROES 6k website here.
The annual Running of the Turkeys 10k trail run will be taking place on November 23rd at 7:30 a.m.. This run will take you through all kinds of terrain, including rolling hills, craggy dirt trails, and exciting water crossings in the hills of Penasquitos Canyon. This a great opportunity to burn off those few extra calories before indulging in the Thanksgiving festivities with your friends and family. Be sure to wear shoes that you don't mind getting a bit muddy, as you will be running through some certainly dirty situations. This race will be a cupless run, meaning if you get thirsty while racing, you'll want to bring your own water bottle to make sure you stay hydrated. Matt Richard, a local runner participated in this race last year with his family, and he said, "this is a great run to do with family, and kids will have a blast". This race requires no official entry fee, but it is greatly appreciated if you give a minimum donation of $20 to the partner charity Operation Rebound. For more information, head to the Running of the Turkeys website here.