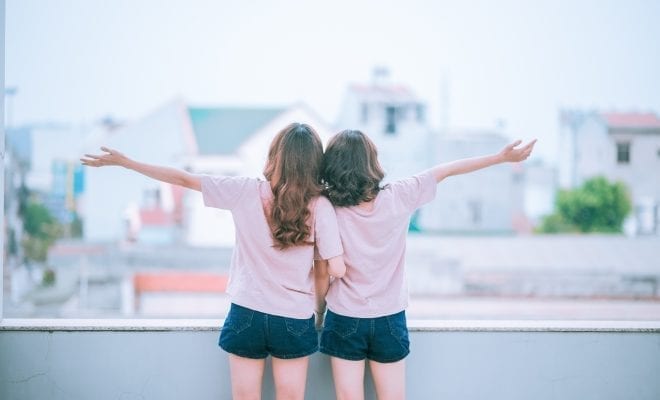 Lifestyle
Girl's Night Out in San Diego
By
|
It's that time of the year when you get to see your old girlfriends and get to go out for a GNO (Girl's Night Out) like old times. Get the group together and plan a night you'll never forget. San Diego has the perfect places to create a special night, and we're giving you the perfect guide to show you how to enjoy your girl's night out.
This is the perfect place to take the girls for a night out on the town. Enjoy drinks and delicious food that will set the mood for your night. There is a large patio outside which is the perfect place to have a cocktail and catch up with the girls. There is exceptional wine list and perfect appetizers and main dishes that will bring flavor to girl's night. Order a bottle of wine for the table, and enjoy the quality tim
e and quality gossip.
Dance the night away with a cocktail in your hand and your ladies by your side. Check out the calendar on their website to see events and DJ's coming every weekend in order to plan the perfect night out. Enjoy bottle service, or simply sip on a drink while getting down on the dance floor. This upscale dining and clubbing experience will make you wish that every night was for the girls.
This wine bar is the perfect place to catch up with your girls, while sipping on your favorite wine. They do brunches on Saturdays and Sundays from 11am-3pm, so grab some mimosas and a light bite while enjoying each other's company. Or come for a night of drinking chardonnay and laughing with your favorite gals. Order your favorite red wine with a flatbread and get ready for the night out you want.
Why dine and wine when you can paint and wine? Show your artistic side while sipping on your favorite wine with your favorite girls. Paint a beautiful creation, while sipping on your favorite drink. Book times for classes online at their website, and get ready for a unique experience that you girls will be talking about for a long time. The paint supplies and classes are provided, all you need to do is bring your wine and your girls! The best part is you get to bring your painting home with you.  So trade in your usual friendship bracelets, for friendship paintings.
Whether you want to eat, dance, or drink, Bang Bang is a triple threat. Bring your girls out for a night of sushi and dance m
oves you didn't know you still had. Enjoy bottle service or reserve a table so you and your girls can throw back your favorite wine in style. Bang Bang has live entertainment, private events, and the perfect vibe for your girls night out.
Enjoy a roof top girl's night celebration at Rustic Root. They only serve the highest quality food and drinks, which means your ladies night will be nothing short of ordinary. Try the brunch lobster roll or enjoy happy hour Monday to Friday from 4pm-6pm. Take your night to the next level at a roof top wonderland that will exceed your expectations.
Start planning your girl's night and get ready to make a mark on San Diego with your favorite ladies.