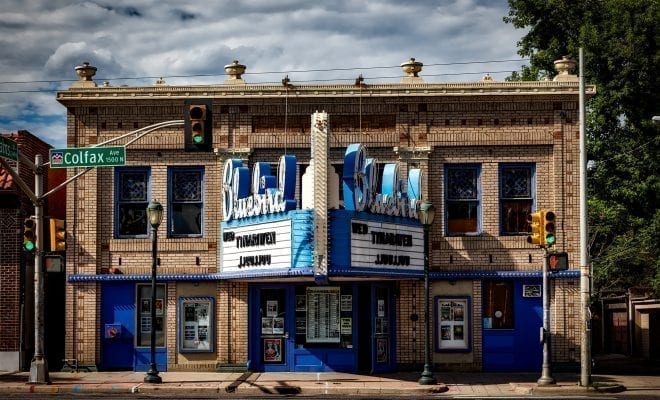 Entertainment & Events
Catch a Flick at San Diego's Indie Theaters
By
|
Movie theatres have lost a sense of personality, and leave visitors with the same routine of spending $13 on a ticket, and $7 on popcorn. There are many local and smaller theaters in our home town, that will give you a truly unique experience. There is still personality and culture left in these low-key movie theaters that are perfect for a night out.
The Landmark Hillcrest theatre provides diverse films that are in a vibrant and mature environment. There is a sense of belonging for the regulars that attend shows at this popular theatre. Manager Luke Solseery says, "We serve to the art house community, and play Sundance films and indie films channels, as apposed to blockbuster. There is a personable aspect, we have an intimate field with 5 screens and can interact with the customers." A current film playing at the theatre is Step, which shows the inspiring story of a high school step team, that needs to win the championship battle in order to attend college. This true story shows the lesson of compassion and determination, and the love of women sticking together. Menashe is another film playing at this cozy theatre, and shows the story of a father trying to win custody of his son, after his wife passes away. Their culture requires a mother present to raise a child, so Rieven, the son, has a chance of getting adopted by his married Uncle. This story is based on love and sacrifice for family,while being the perfect feel-good movie. There are a variety of films showing, and this theatre family has thought of every need. "We offer a greater than average area for people with disabilities. We have vision impaired devices and voice overs." Join the community of Landmark Hillcrest, while educating yourself with inspiring films.
Another special theatre with mind blowing films, is Cinema Under the Stars. You can now be a part of the star filled sky, while creating an experience while watching a film. This theatre has an "old town" vibe to it, completed with a full community surrounding it with local businesses, and $2 concessions. Manager Doug Yeagley says, "There's nothing quite like us in the world. It's a small boutique cinema and we've been doing this for 26 years, as well as mentioned in the New York Times". This theatre has 0 gravity recliner chairs, that allow you to sit all the way back, with the screen above you. Doug says, "Our prices are for reserved seating, the idea of having a small theatre in a small neighborhood is to support small businesses and local business. That's what being in a small neighborhood is about, the small theater creates a destination for the community". After you see your film, you will get a discount at other places in the community, so that you can further enjoy your date 
night. There is a sense of family here, and there are no previews before any films, just a short and entertaining cartoon. They do classic American movies and event films that are perfect for date night. Movies change weekly, so that there is always something new to see. A current film that is being shown, is Niagara, which is a Marilyn Monroe film shown through a devious story. There are movies shown here, that you won't see anywhere else, creating a unique and family friendly vibe.
The Angelika Film Center & Café is another low-key and indie theatre that you can explore. This sleek and sophisticated theatre is designed for relaxation and has a diverse selection of films available. There is craft beer available, and is the perfect place for the community to come together. Currently films include Whose Streets?, Wonder Woman, and Birth of the Dragon. All of these films have unique culture influences, and will have you on the edge of your seats. There is reserved seating, a lounge, café, leather reclining seats, creating the perfect close knit community theatre.
All of these theatres are just a few located in San Diego. These small theatres have a sense of love for the community of San Diego and want to give you the ultimate movie experience.