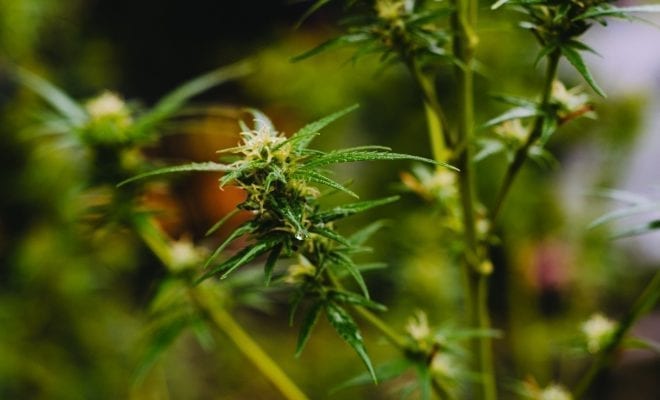 Lifestyle
Get Your CBD: Top Products You Need to Try
By
|
If you haven't heard about the numerous benefits CBD oil, you might want to read up. This non-psychoactive compound found in cannabis has powerful pain and anxiety-relieving effects, along with many other health benefits that are being utilized by millions. Due to the entire CBD industry being relatively unregulated, it can be tough to discern which products are worth trying out. To help point you in the right direction, we've compiled some of the top CBD products out right now that will get you started on your CBD journey. Happy medicating!
Thanks to this CBD oil tincture being made with pure MCT oil, it allows for much greater bioavailability. Just a few drops of this stuff under your tongue can go a long way in helping with brain and central nervous function. In higher doses, it has powerful anti-anxiety and pain-relieving effects, perfect for those who suffer from panic attacks or chronic pain. This tincture is also highly rated for its taste, making it the perfect choice if you want to add a drop or two to a cocktail.
Oil tinctures may not be everyone's cup of tea, making capsules an attractive option for getting your dose of healing CBD. Plant People Calm Capsules are specially made to address a wide spectrum of symptoms thanks to its CBD-infused capsules with clinical strength adaptogenic herbs. This particular blend is made to boost brain function while still providing a powerful medicating blast to chronic pain and anxiety. Plus, the easy-to-take capsules are discrete and tasteless.
Cannabis vaporizers have long been a favorite way to medicate discreetly and effectively, and now CBD users can enjoy the same. The Wildflower CBD+ Vaporizer is a sleek looking vaporizer that is perfect for enjoying some mid-day medication without calling any attention to yourself. This CBD blend includes pure CBD oil along with essential oils accented by lavender and peppermint that will make every puff feel icy cool.
Perfect for those wanting to add that extra edge in your skincare routine, this CBD infused balm packs tons of hydrating ingredients that will have your skin looking glowing and healthy. Initially cool to the touch, this eye balm worms on contact, transforming into a silky smooth consistency that will treat lines, puffiness, and dark circles. Enjoy its skin transforming properties as the CBD oil fights back against your anxiety.
This specialty coffee is roasted in small batches out of Denver, Colorado and infused with a special organic hemp oil containing CBD. Pick from three different roasts each containing a specialized blend tailored to your desired mood, including Focus, Restore, and Escape. Each will have you feeling alert, calm, and focused, while simultaneously alleviating any inflammation & pain. Not to mention this coffee brews a full-bodied, balanced cup of java that beats anything you'll find at Starbucks.