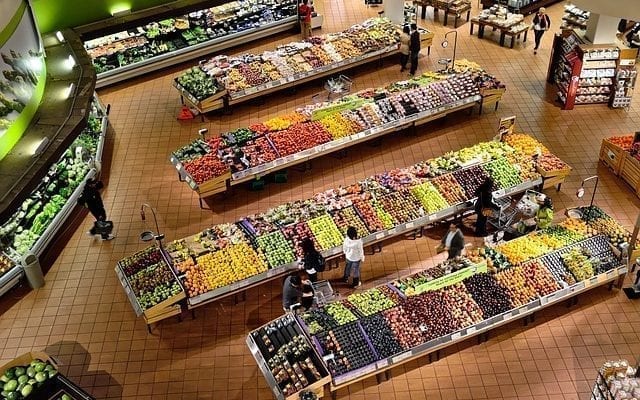 Lifestyle
Best Items to Get at Trader Joe's
By
|
Trader Joe's is a standout among grocery store chains, with a variety of signature products that are pretty spectacular. Anything from specialty health foods to diet-friendly frozen meals, Trader Joe's has what you're looking for. Check out our favorite items you must get on your next grocery shopping trip.
Dried Fruit 
prices vary
If you have a sweet tooth but want something a little healthier to satisfy your sweet cravings, dried fruit is king. Dried fruit can be such a toss-up, with many brands over-sweetening the fruit. However, Trader Joe's has a variety of unsweetened and low-sugar options that are delicious and won't break the bank.
Chicken Sausages 
$4/pack
Oh man, is there anything better than a grilled sausage complete with peppers and onions on a hot summer evening? The chicken sausages at Trader Joe's are perfect for this scenario, coming with the basic ingredients and zero fillers and additives. All you need to do is throw them on the grill until they're cooked to golden perfection.
Cookie Butter 
$4 for 14.1 oz. 
This incredibly decadent concoction will quickly become your newest obsession after trying it. Seriously, it's so good, you're going to find yourself eating it straight out of the jar. It goes great on toast, fruit, or really anything you'd put peanut butter on.
Gluten-Free Rolled Oats
$4 for 32 oz.
Who said leading a gluten-free lifestyle meant you had to stay away from a bowl of oatmeal in the morning? These gluten-free oats are perfect and taste exactly the same as regular oats. Throw in some fresh blueberries and a dash of honey, and you're ready to conquer the day. 
Hummus Snack Pack 
$2.29/ pack
Pretty much the best snack as of late, hummus is a healthy way to beat back that mid-afternoon hunger. Trader Joe's has little snack packs that come with its Mediterranean Hummus and Pita Chips, making for a perfect self-contained snack you can throw into your bag when you're on the go.
Frozen Chocolate Croissants 
$4 for 4
You've had a long day, and you deserve a flaky, buttery, chocolatey dessert that practically melts in your mouth. These croissants, to put it lightly, are delicious. Plus, they're super easy to make!
Everything But the Bagel Seasoning
$2.24
Okay, if you haven't heard about this seasoning yet, then let me break it down for you. This stuff is downright addicting. It's actually dangerous for how good it is. You can put this stuff on literally anything and it boosts the flavor by a million %. This stuff was made for avocado toast and scrambled eggs for all you brunch warriors out there.
Mandarin Orange Chicken
$4.99 for a 22 oz. bag
There is absolutely no shame in wanting to whip up an easy-to-make frozen meal, and this Mandarin Orange Chicken is perfect for this. Tender chunks of juicy chicken with a crispy breading smothered in a sweet and spicy orange sauce? Yeah, sign me up. Throw in some stir-fry vegetables, which you can also find at Trader Joe's, and you got yourself a kickin' Asian-inspired meal.
Norwegian Crispbread
$4.29 per bag
This dense, nutrient-packed bread tastes delicious and looks great. Use this for the next Sunday brunch you host for your friends, and it'll be a hit for sure.
Corn and Chile Tomato-Less Salsa
$9.00 / jar
This sweet combination of corn, red peppers and onion comes with a respectable kick of heat that goes with just about anything. Next time you're making burgers, throw some of this on the bun. You can thank me later.