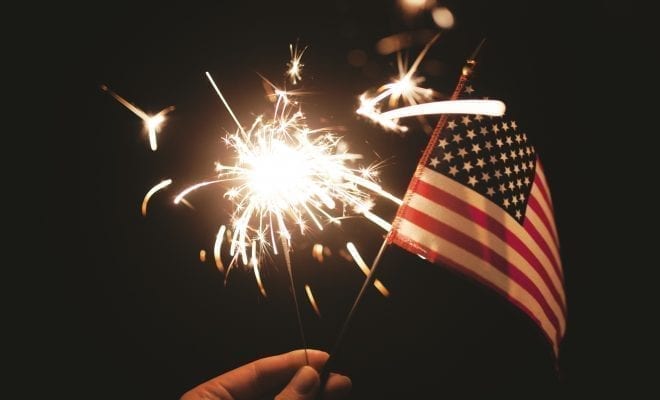 Lifestyle
Best 4th of July BBQ Foods
By
|
Start your 4th of July off right with a BBQ with all of your friends and family. Invite the whole block over to try your amazing burgers, potato wedges, and vegetables. Celebrate America with an old fashioned backyard BBQ party this year.
Baked Asparagus Fries with Lemon Herb Aioli
Make delicious asparagus as a healthy alternative to French fries. Roll your asparagus in egg whites and the place on a baking sheet for 20 minutes. While the asparagus are grilling on the BBQ, mix herbs, lemon juice, garlic powder, and
mayo. When your asparagus is crispy, make sure to dip them in your delicious sauce.
French Onion Beef Burgers
Take your burgers to the next level with these French onion beef burgers. Mix your beef with onion powder and your BBQ sauce. Put these patties on the grill and let them cook 5 minutes on each side. While on the grill, throw salt and a little more garlic powder onto your juicy burgers. Don't forget to toast your buns for 1 minute on each side as well, and to melt your pepper jack cheese right onto the patty.
BBQ Ribs
Marinate your BBQ ribs in BBQ sauce or teriyaki sauce. Season with garlic powder, pepper, and salt. Cook these ribs for an hour to an hour and a half and let the grill do the rest. Rotate ribs until cooked and enjoy the taste of the tangy ribs that will fit perfectly into your fourth of July BBQ party.
Hamburger Sliders
Nothing is better for a BBQ than hamburger sliders. These appetizers will keep your guests satisfied until your main course is ready to be served. You make these sliders like you would make a regular sized burger, but you will need smaller buns. Roll your hamburger meat into tiny patties and grill them for about 10-15 minutes. Put them on the mini buns with some lettuce and tomatoes and you will have yourself a very tasty appetizer.
Crispy Potatoes with Fresh Chives
Turn on your BBQ and get ready to make these tasty potato wedges. Cut up your potatoes into sizeable pieces and marinate them in olive oil. Meanwhile, make a bowl of chives, parsley, and garlic. Once the potatoes have been on the grill for 30-40 minutes, put the potatoes on tin foil. Sprinkle your bowl full of spices on top and you will have yourself a very tasty side dish.
BBQ Sriracha Burger
Get your hamburger meat, and get ready to make the spiciest burger at the BBQ. All you need is 2 pounds of ground beef, bacon, sriracha, blue cheese dressing, and Swiss cheese. Marinate your ground beef in 10 tablespoons of sriracha and black pepper. After marinated, throw your patties on the grill. After grilled to perfection, put Swiss cheese on your patties for one minute, or until melted. Put the patty on a bun that has blue cheese crumbles, sriracha splattered on, and bacon. You have now created the ultimate 4th of July burger for everyone to enjoy.
Happy 4th of July and happy grilling!