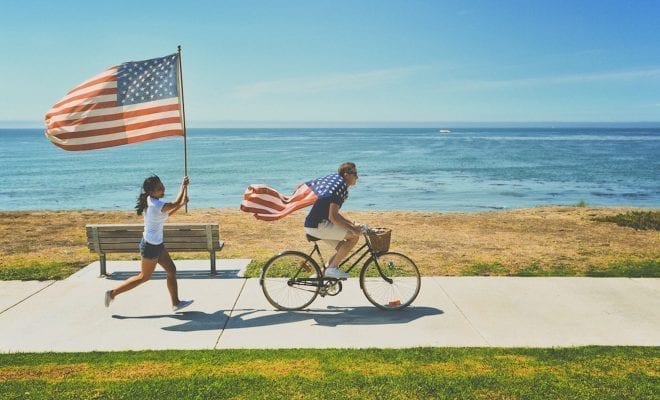 Entertainment & Events
4th of July Celebrations
By
|
San Diego is the place to be for the Fourth of July celebrations. From vibrant parades to dazzling fireworks shows, check out these awesome events that will make your day a celebration to remember.
This old-fashioned celebration features a parade, crafts, and activities of early San Diego. This unique experience challenges San Diego residents to capture how early San Diegan's would have celebrated Independence Day. The event will kick off at 11:00 AM, beginning a day of fun, food, and games.
The 4th of July is one of the best days to visit the fair, as there is no holding back with plenty of food, fireworks, and entertainment. Spend a day exploring the fair, then settle down at night to watch the Fireworks Spectacular, featuring an amazing 3,600 aerial display counts.
Gear up for one of the hottest dance parties of the year on the rooftop of the Hard Rock Hotel. Celebrate independence in style, with surprise performances from a variety of hard-hitting artists.
Get ready for one of the best fireworks shows in all of San Diego. Fireworks will be discharged from strategic locations around the Bay, as they light they up the water and sparkle among the twinkling lights of the city.
Is there anything better than spending your 4th picnicking, swimming, and playing at the beach? Have some fun in the sun, then cozy up to watch a fireworks demonstration launched from the OB Pier.
Trying to get some work in before celebrating? No, I'm talking about heading to the office. Lace up your running shoes and head out to the Crown City Classic to participate in a run or walk 12K or 5K. Enjoy scenic views of Coronado bridge while you push yourself.
This all-day affair includes breakfast in the park, a parade, food vendors, entertainment, and a fireworks show. Come out to celebrate with the diverse community of Mira Mesa for an exciting day out in the sun.
Hop on your bike and come out for an early morning 4th of July ride with hundreds of other San Diego residents. If you prefer your feet on the ground, you can also participate in the 10K and 2 Mile Fun Run. This event ends at the Scripps Ranch Fourth of July Parade, where you can kick back and enjoy the day with family and friends.
The Lafayette is gearing up to host the best 4th of July pool party in San Diego. Be ready for splashing, cold drinks, grilled food, and fresh beats spinning by DJ Ratty. Soak up the sun until 5 PM, then get ready for some fireworks.
Check out a stunning fireworks show being launched at the Chula Vista Elite Athlete Training Center. The show will be complemented with special simultaneous musical choreography on the radio. Be sure to get there early to grab a good spot!