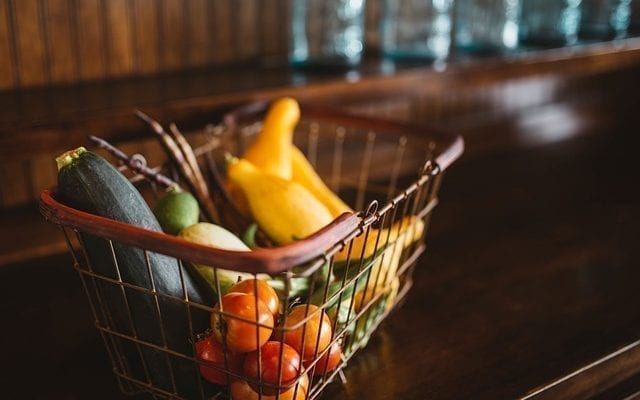 Lifestyle
Driverless Vehicles May Soon Be Delivering Your Groceries
By
|
A new startup called Nuro is banking on the concept of driverless cars but in an unconventional way. Instead of acting as vehicles used for transporting people, their narrow, lightweight electric cars are designed to carry packages to buyers. About the same size as a normal crossover vehicle, these peculiar electric cars will only be 3.5 feet wide and weigh just 1,500 pounds with a 250-pound maximum payload. While still maintaining a windshield to keep from alarming other drivers on the road, there will only be enough space inside the cars for food, boxes, and other packages.
The interior can be designed to fit the needs of those using it. It can be widened to fit dry-cleaning or more compact for florists or groceries. The top of the car will carry a self-driving sensor with LiDAR – cameras and radar that are used to safely guide the vehicle through traffic so it can make its end destination.
Nuro was started by two former engineers from Google's Waymo self-driving division, Dave Ferguson and Jiajun Zhu. So far, the company has managed to pull in $92 million in capital and has hired some of the very best engineers in the surrounding area.
Given that Nuro's cars take up very little lane space and don't carry passengers, it makes them a much more attractive use for driverless cars. This concept takes some of the risks out of the equation of driverless vehicles, which is a competitive advantage according to its founders. Ferguson told Bloomberg, "For us, there are just some things we don't need to worry about" mentioning the risks current driverless vehicles pose to riders.
Nuro currently has a California DMV permit allowing them to test their technology, but they require a US National Highway Traffic Safety Administration sign off. Once they acquire that, Nuro will be able to test six self-driving cars and apply the data gathered to their prototype vehicles.
Kroger has announced a partnership with Nuro to deliver groceries directly to customers' homes. They are still working on selecting a city in America to begin testing, but they are hopeful that Nuro will become a widely used alternative to making the trip to the grocery store. Kroger hopes that this partnership will be a step in the direction of competing with Amazon, who is inching its way into the grocery industry with their purchase of Whole Foods. Amazon recently announced they will offering free two-hour grocery delivery to Prime subscribers in select markets. With the addition of Nuro, we can envision a future where we can have groceries delivered fresh without all of the risks associated with human drivers.