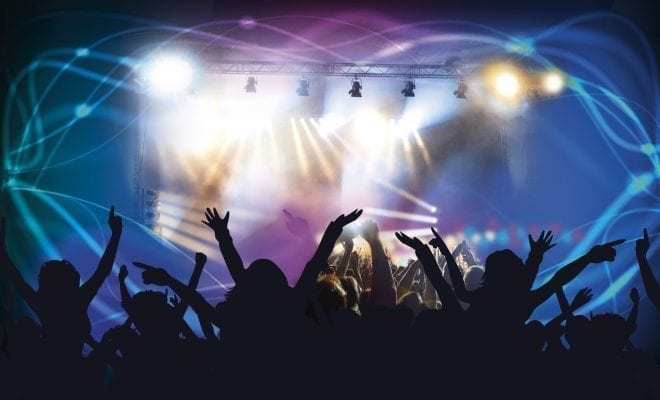 Entertainment & Events
Welcome Back to KAABOO – Sept 15 to 17
By
|
San Diego is home to the infamous KAABOO music festival, and this year's lineup is nothing short of extraordinary (musical performers include P!NK, Weezer, David Guetta, Jason Duerlo and more). KAABOO is a unique music festival, and creates an experience that you can't find anywhere else. This event is more of a musical and artistic experience, rather than just another music festival that you've gone to. Made specifically for music lovers, this musical experience strives to bring you diverse music, while being in a comfortable and upbeat environment. Located at the Del Mar Fairgrounds, right here in San Diego, this location will allow you to get to the festival with no extra travel stress.
There is also no dirt (as compared to Coachella) because the people of KAABOO want you to have the best time, and no one likes dust flying around while you're trying to enjoy yourself. You can take a seat in the common areas, or dance the day and night away at one of the stages. There is truly something here fore everyone, no matter the age.
Kim Kosters, a San Diego local and dedicated KAABOO fan says, "I loved KAABOO because it has something for everyone. I went with my mom and it was one of my favorite festivals I've been to. I got to show my mom the Chainsmokers, belt out all the words to Third Eye Blind with my best friend and then enjoy Aerosmith at a stage with a delicious beer in one hand and my feet in the sand. And the art was unreal. I loved all of the pieces they had scattered throughout the grounds. The food was insanely delicious. This festival had an entirely different feel than others I have been to and I really enjoyed that."
There is the perfect amount variety in music and activities, making this adventure a truly diverse experience. You will be busy 24/7, whether you want to listen to music, look at art, or watch comedy acts.
Another San Diego local Maddison Herrick says, "KAABOO is like the local experience of Coachella but with better food! The venue is easy to get to and with so many stages and pieces of art you could walk around all three days and still not see all the awesome things they have to offer."
My friends and I have gone the last two years and are looking forward to how awesome this year will be." Some of the top musical performers this year include P!NK, Red Hot Chili Peppers, Muse, Weezer, Tom Petty and the HeartBreakers, David Guetta, Jason Duerlo, and much, much more. The amount of talented performers, unique art, and delicious food that will be at this venue, is almost unreal.
You can also pamper yourself at the spa and beauty sections that are available, allowing you to fully enjoy your relaxing day. From September 15th through the 17th, you can create a new musical experience for yourself, and experience the adventure with your best friends. With endless music, art, beer, food, and more beer, this is the perfect way to experience music in your very own city.