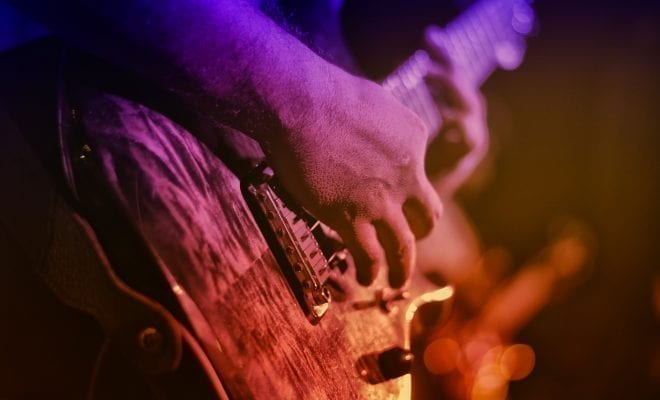 Entertainment & Events
San Diego Blue's Festival 2017
By
|
Since 2011, The San Diego Blue's Festival has provided the people of San Diego with diverse blue's music, along with the opportunity to raise money for the battle against hunger in the community. Involved in this incredible and soulful festival, is the Jacobs & Cushman San Diego Food Bank. This organization has help spread the vibes of soulful blue's music, and has provided the people of San Diego with diverse music choices.
The event will take place Saturday, Sept. 9, 2017 at the Embarcadero Marina Park North (Downtown San Diego waterfront) from 12 noon – 8 p.m.
The headliner of this year's unbelievable festival is Grammy award winner Mavis Staples. Staples is also a part of the blues and Rock and Roll halls of fame. Staples is just one of the 9 acts that will be performing on Saturday, including Blues Hall of Famer Joe Louis Walker. Local Karen Hopkins says, "This is one of my favorite festivals, because the music style is so unique and different. It
really creates an atmosphere that I love being a part of." Guests are asked to bring two canned food items, although it is not required, it is still an action that supports what this festival is all about. This festival is put on by the Jacobs & Cushman San Diego Food Bank, which is major event that donates food to more than 350 nonprofit partners which go to places that have people that are starving. You make a difference by showing up, but you can make even more of a difference by bringing some canned food with you, to provide extra support.
They  have a VIP aspect of the festival, but unfortunately it's sold out. VIPs will enjoy Friday entertainment provided by the musically gifted Robin Henkel. The Super VIP Ticket has the same benefits as VIP ticket, except with this special ticket you get to attend the special event Friday. A VIP ticket includes special viewing areas with tables and chairs, drink services, as well as two free alcoholic beverages.
This festival is a perfect day out, and helps poverty here in San Diego. Be a part of the change in San Diego, and know that your money is going towards something bigger than yourself. Hopkins says, "It's nice knowing that by going to a festival with music that I love, that I am contributing to the cause of ending poverty in San Diego. It feels like I'm making a small different and then I see everyone at the festival and realize that all our small differences, makes a big impact."
Some of the other amazing talent that will be performing on either of the stages Baker Electric Solar System, and the Main Stage is, California Honeydrops, Blue Largo, Miss, Mercedes & Sharifah, and much more. This is the 7th year of the festival that dedicates its musical genre to the blue's. It is strongly recommended that you bring your coziest blanket and lawn chairs to enjoy the festival with. You can sit on the grass and enjoy the soothing beats of your favorite blue's performer.
Enjoy your day out in San Diego while making a difference for others, and listen to the soul blue's music that you love so much.