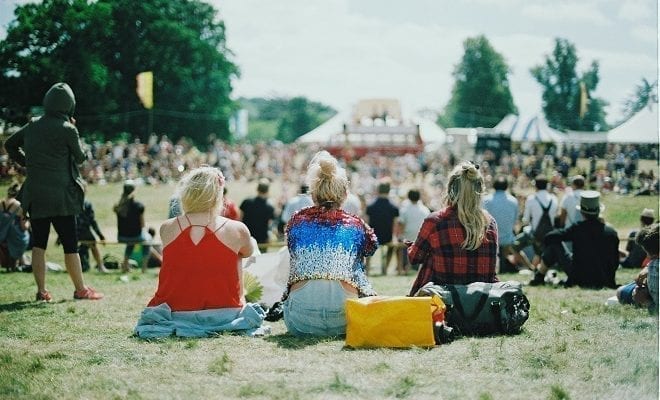 Entertainment & Events
Upcoming Festivals in San Diego
By
|
Festival season is upon us here in San Diego. If you're looking for some fun in the sun while exploring the rich culture, food, music arts, and more, check out these awesome upcoming festivals.

Gator By The Bay: Zydeco, Blues & Crawfish Festival – May 9-12
This Louisiana-themed festival is one of the largest on the West Coast, and is filled with plenty of authentic Southern food, live music, dancing and more! Did we mention there will be a 10,000 lb crawfish boil?
In its 71st year, the Ocean Beach Kite Festival is a true sight to behold. Come out and spend in the sun, as kites of all shapes and sizes dot the sky. Enjoy kite building, demonstrations, games, crafts, and more!
With more than 25 local restaurants participating, this taco festival will appease even the most hardcore of taco fans. Enjoy plenty of tacos along with Lucha Libre wrestingling, Chihuahua races, and of course, a Margarita Tent.
Come and out celebrate the wonders and joys of the strawberries in this unique celebration that includes just about anything you could ever want when it comes to these delicious fruits.
More than 200 critically acclaimed artists from around the country will be coming to San Diego to showcase original fine art. The festival will also include interactive activities, entertainment, food, and much more, all at the beautiful Waterfront Park.
Featuring some of the finest wines from around the world, Toast of the Coast includes unlimited samples of wines, delicious food, and 20 award-winning artisan cheese makers from all around the country.
With over 15+ tribes participating in San Diego county, come out and celebrate at this Powwow that includes arts and crafts, food, dancing, drums, and a contest drawing.
Take a stroll through the delightful sidewalks of Little Italy, and enjoy live music and celebrations, align with tastings of more than 20 participating restaurants.