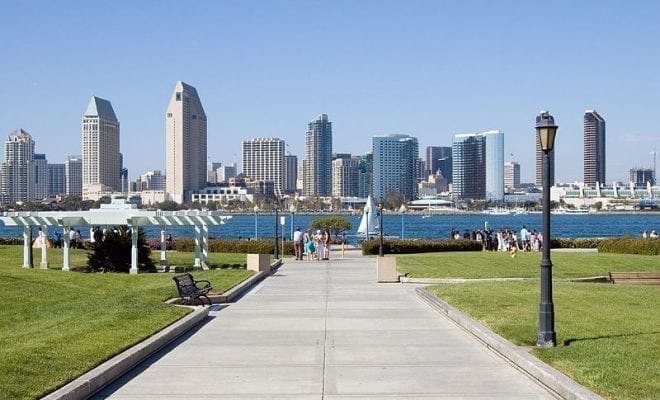 Entertainment & Events
This Weekend in San Diego 1/5-1/7
By
|
With the weekend approaching quickly, don't wait to make your plans too late! The beautiful city of San Diego has plenty of exciting events to make the most of your weekend, so take advantage of them.<
Friday 1/5/18
soundON Festival of Modern Music
This festival brings a robust selection of international composers, musicians, and performers to San Diego in its 11th year. The four-day long series of concert with have workshops, performances, lectures, and a curated art exhibit from renowned artist Mark Menzies. This festival explores the global connectedness of people, and explores how we are able to experience a wide range of culture, music, and art in the 21st century. In the lectures, accomplished artists and musicians will speak on how their travels have affected their art, and will be a fantastic insight for music and art lovers alike.
Scholar Share 529: Toddler Time
This story time reading will be taking place at the Children's Museum in San Diego. Bring your kids to gather around and hear some great childhood stories be read, starting at 10 AM on Friday. This event is a wholesome and enriching event to take your kids to, and allows your kids to practice their reading skills. Plus, the museum staff brings these stories to stories to life, by using puppets, acting, and fun show skills that will really make these stories shine.
This award winning comedian who has written for Saturday Night Live will be performing at the American Comedy Company. In addition to his work for SNL, he has starred in The Carmichael Show, as well as recorded several stand-up specials for Comedy Central. This is a great way to have some good fun on your Friday night out, so get your tickets soon!
Saturday 1/6/18
This award-winning musical is making its way to the San Diego Civic Theatre. Based on Ron Chernow's biography of Founding Father Alexander Hamilton. It tells the story of how Hamilton was an immigrant from the West Indies who became George Washington's right-hand man in the Revolutionary War. This performance seamlessly blends all sorts of musical genres, including hip-hop, jazz, blues, and R&B. Tickets have been sold out for a while, but you may get lucky with the lottery system.
This concert will treat its attendees to accomplished artist Willie Nelson perform on stage with his son, Lukas. With a 60 year carrer and over 200 albums, this iconic artist will be bringing his talents to San Diego. Willie Nelson's creativity, cultural influence, and progressive musical talent is not something you want to miss, so make sure to get your tickets soon.
Sunday 1/7/18
If your kids are up early in the morning anyways, then why not do something fun while your up. Take your kids to Mira Mesa Lanes in Mira Mesa, and have some fun bowling while paying super cheap prices. Lanes will be offered for $1.50 games, and shoe rentals will only be $1.50, for all games begun prior to 10 AM and completed before 11 AM. So down some coffee, and get to bowling!
It's snowing in southern California! Well, no not really, but the Winter Wonderfest will be bringing the snow to the southern California weather. With snow tubing and a 75-foot ramp, enjoy the rare site of snow in our very own San Diego. This event is great for kids and adults alike, so come out and experience a snow-filled day without ever having to leave the amazing weather of your hometown.
Taking place at The Fleet Science Center's Game Masters, this exhibition showcases some of the worlds best video game designers. With over 100+ playable games, this is great for any video game lover. You'll be able to see how video games are made, and the work put into them. From Nintendo to Minecraft, you don't want to miss this.