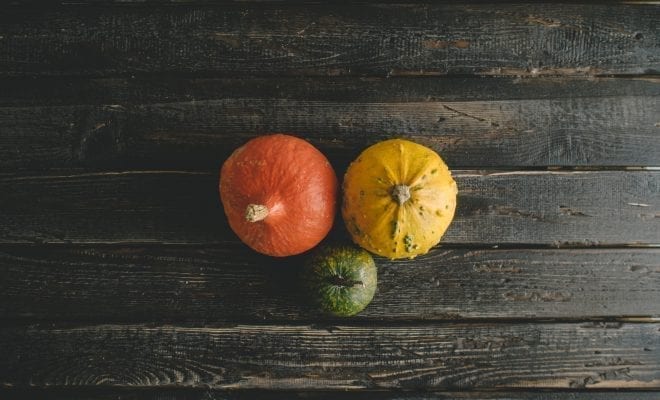 Entertainment & Events
This Weekend in San Diego: Halloween Edition 10/27-10/29
By
|
Halloween may be on a Tuesday this year, but that doesn't mean you can't spend all weekend celebrating. San Diego is giving you endless entertainment and choices on how to spend your special holiday weekend.
Your children will be begging you to take them to the Spooky Camp-O-Ween, where they can camp out for one or two nights while doing crafts and telling spooky stories. Located in Lakeside, this campsite is the perfect place for your child to spend Halloween, especially if you want to have some adult fun on this celebratory weekend. There will be decorating contests and your children will even get to go trick or treating early this year at the camp. Your kids will enjoy s'mores and other camp goodies while getting into the spirit of Halloween.
Take the whole family out for a day at the Pumpkin Patch at Fran's Original Farm Stand in Escondido. Come between the hours of 10am through 6pm and find the perfect pumpkin to carve, and show it off Tuesday night to the whole neighborhood. The agriculture surrounding the boutique stand will have your children grinning from ear to ear, and you'll forget that it's 80 degrees in October, with the fall ambiance that is represented at the patch.

Do you want to spice up your Halloween weekend and try something you've never done before? The Terror Escape is an "Escape Room" activity, meaning you are going through an obstacle course in order to escape the room to safety. You will be on a team and you all have one hour to escape the terror with some obstacles along the way such as, tunnels, catacombs, along with people trying to stop you from getting through. This event will give you an adrenaline rush, but is completely safe. Join other San Diego locals who are looking for adventure and ready to take on the challenge.
Spend your whole weekend at the Fantastic Horror Film Festival starting at 5pm Friday through Sunday at the UltraStar in Mission Valley. This festival is perfect for anyone interested in the horror genre and you can even be a part of the Q&A sessions so you can ask the actors and filmmakers about their ideas. From Gothic, to suspense and thriller, this festival has a wide range of horror available. This festival is truly unique and you can be a part of this fascinating culture of film.
Enjoy a family friendly parade at the Boulevard BOO! Parade this Saturday at 10am on El Cajon Boulevard from Rolando Boulevard to 60th Street. Complete with floats, unique cars, live music and many surprises. The 13th annual parade is the perfect way to celebrate your Saturday and will help your little ones get ready for trick or treating on Tuesday. This is the only Halloween themed parade in San Diego, and you won't want to miss the chance to see your little ones giggling and dancing around.
Start your Sunday bright and early at the Jack O Smash Race and Family Festival in Poway. This race has different distances, complete with a pancake breakfast after and special activities for your children to enjoy. Along with face painting and and unique games, you can be a part of softball game. This game will have players with special needs mixed in with a major league softball team. This event will raise money for the Poway Unified School District's Special Needs Foundation and the Transition Program. This event allows you to give back to the community, while having a fun and interactive morning with your kids.
Enjoy your spooky weekend!