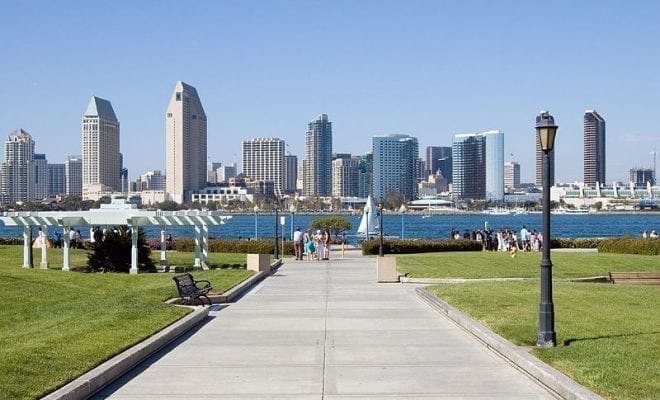 Entertainment & Events
This Weekend in San Diego 2/9-2/11
By
|
With the weekend approaching quickly, don't wait to make your plans too late! The beautiful city of San Diego has plenty of exciting events to make the most of your weekend, so take advantage of them!
Friday, February 9th
Ghosts of the Gaslamp Walking Tour
The Gaslamp District in downtown San Diego has a rich history dealing with the paranormal. For those who wish to experience the creepier side of the Gaslamp District, then go on this guided walking tour, where you will learn about this haunted history. You'll visit hotels, saloons, funeral parlors, and end your walk in the most haunted place of them all – the Davis-Horton house.
This Asian holiday has been celebrated for thousands of years, and it is a spectacle to behold. Taking place in the in the San Diego County Credit Union Stadium, this event is known to attract over 30,000 guests every year. Come and enjoy dance shows, a cultural village, and replicas of famous landmarks, and even carnival rides. Tickets will range from $4-6 dollars, and is a great way to immerse yourself in this beautiful and wonderful culture.
Make Sweets with your Sweetheart
This delicious cooking class will have you making trays filled with delectable treats including chocolates, caramels, and peanut butter cups. The class will be taught by chocolatier Michelle Lomelin. This is a unique and fun way to bring some fun into your date night, so bring your significant other, and learn to make your very own candy. Tickets are $40, and the classes will run 2 hours long.
Saturday, February 10th
Bring your loved ones on this fun hike that will take you throughout the summit of Volcan mountain. You'll be given the chance to enjoy the incredible views of the Anza-Borrego Desert to the east, and the San Dieguito River Park to the west. At the summit, you will be able to enjoy a picnic with wine tasting and snacks. Tickets are $25.
For all you book lovers, the Cardiff-by-the-Sea Library will be having a book bag sale where all proceeds will go to support the library and its programs. Each book bag will cost $3, and you will also be able to purchase individual book for 25 cents.
Celebrating the creativity that flourishes within art departments of local San Diego schools, come and check out some of the incredible works of art that local students have created. Their will be a diverse mixture of art on exhibit, including paintings, mixed media, photography, and ceramics. The exhibit will feature 26 artists from 13 different schools. This event is even free to enjoy!
Concetta Antico "Gardens of Beauty" Art Exhibit, Barrio Logan
World-renowned San Diego-based artist Concetta Antico has joined forces with Irina Negulescu at The iN gallery in Barrio Logan. They will debut their art at a joint gallery show on Saturday, Feb. 10. The space will showcase Concetta's work which focuses on her genetic gift of color, known as tetrachromacy. Unlike most people, who can only see 1 million colors, Concetta can see 100 million colors. Concetta is a master level impressionist oil painter who will be debuting a series of natural, mythical and floral work at the show in-line with the "Gardens of Beauty" theme. Irina is an expressionistic painter who focuses on figures, realism and capturing the soul of her subjects. The event is from 6-10 p.m. on Saturday where there will be a unique live painting experience, wine, small bites and Tortillas De Lola.
Sunday, February 11th
A perfect way to cap off your weekend, this will include a buffet stocked with classic American cuisine, and of course, generous amounts of champagne. The ship will sail past the Coronado Bay Bridge, and a guide will tell stories of the history of the landmarks you'll be passing.
This event is perfect for the children, which will have Warwick's Bookstore hosting children's book authors who will have a coloring contest. Come out and meet local authors, and have some fun with your kids. This event is free.