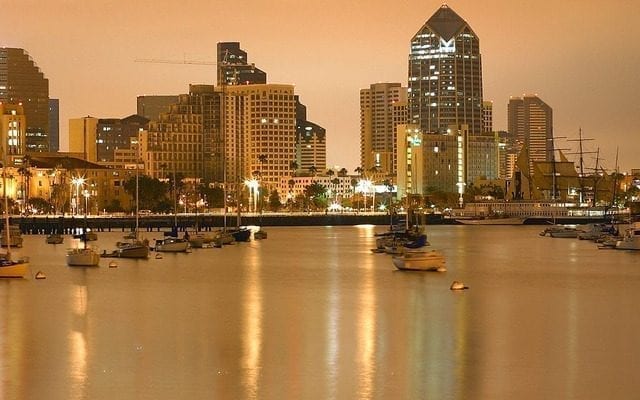 Entertainment & Events
This Weekend in San Diego 2/23-2/25
By
|
With the weekend approaching quickly, don't wait to make your plans too late. The beautiful city of San Diego has plenty of exciting events to make the most of your weekend, so take advantage of them.
Friday, February 23
Come out and join the San Diego Children's Discovery Museum and meet some of the animals! The event will include a workshop that comes with a special storyline, animals pettings, and themed crafts. The event will cost only $8, and is a great opportunity for your kids to learn and play with the animals.
Muggles & Magic: Harry Potter Trivia
If you're a diehard Harry Potter fan, then this is place you'll want to be. The magical world of witches and wizards will be touching down in the Gaslamp district. Happening at Meze Greek Fusion, the evening will be full of Harry Potter trivia, with all the proceeds of the event going to benefit local nonprofit organizations. Trivia registration will cost $15, and the winning team will receive a winning prize.
Brought to you by Camp Shred, this is the world's largest surf demo, taking place in Cardiff by the Sea. This will be the sixth annual event, so get ready to expect thousands of people to show up. Camp Shred will feature the top surf brands and the latest designs, with many brands allowing event goers to try the boards before they buy. The festival is completely free, and there will be a wide range of food, drinks, and entertainment. This isn't one you want to miss.
Saturday, February 24
Good Dog Pet Outfitters Presents Yoga – Yoga with your Dog
Taking place at Point Loma's favorite pet boutique. Good Dog Pet Outfitters will be hosting Laura McIntire to lead a monthly yoga class. The event will have you practicing your yoga individually and in partnership with your furry friends. All levels of fitness are welcome. The practice will consist of a pack walk and yoga with poses that are acceptable for all people to do. The class will be $20 per person, and they ask you to only bring one dog with you. The class will begin at 9 AM.
This 1-day festival will celebrate the best of San Diego craft brews, and will feature food, vendors, and local music. The event will benefit Outdoor Outreach and the San Diego Mountain Biking Association. Over 30 breweries will be in attendance, and upon arriving, you will receive a commemorative cup.
Sunday, February 25
This walking tour is a wonderful way to explore Little Italy in San Diego, which is often called one of the coolest neighborhoods in Downtown. The tour will include unique boutiques, historic buildings, and some of the best food and drink establishments San Diego has to offer. Of the 4 establishments you'll see, you'll get to experience small production wines that are the real deal. Tickets are $85, and the tour commences at 4 PM.
The Convair Water Ski Club is active year-round on Mission Bay, and they provide instructions for beginners who wish to try out water sports. All skill levels are welcome, and the meetings start at 8 am sharp.
Bath Bombs, Bath Fizzies, and Bath Salts
Learn how to create these incredible treats for your bath. During the class, you'll learn how to make bath bombs, fizzy tablets, and bath salts. After this class, a bath will never be the same again.