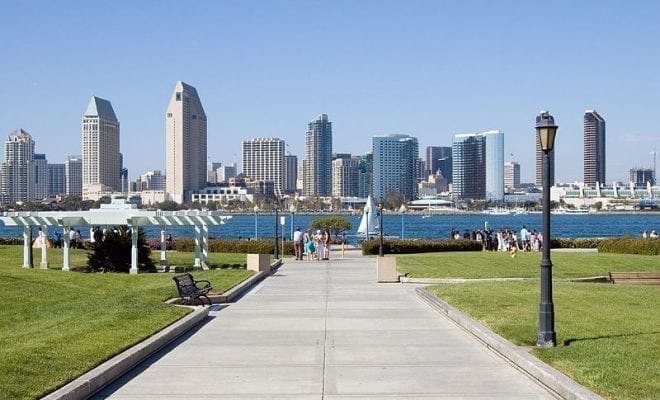 Entertainment & Events
This Weekend in San Diego: December 22nd-24th
By
|
With the weekend approaching quickly, don't wait to make your plans too late! The beautiful city of San Diego has plenty of exciting events to make the most of your weekend, so take advantage of them. This weekend marks the start of Christmas celebrations for many, so enjoy the festive season, eat to your heart's content, and enjoy time with those that matter most.
Friday, December 22nd
Holiday Nights at Bernardo Winery
Happening whether it's rain or shine, Bernardo Winery will be open late, with holiday spirit and twinkling lights. This old time winery will be offering romantic carriage rides, an award-winning wine list, and holiday carolers. In addition, the village shops will be selling unique holiday gifts that are sourced from local artisans. Admission and parking are free.
Ozomatli at Music Box
Since their beginnings all the way back in 1995, Ozomatli has brought exceptionally creative music into the world, defining the culture that their hometown of LA has instilled in them. Blending all kinds of genres, including modern Latino, urban, hip-hop, and other world styles, their music is some of the most exciting live shows available to see today. Come check out their show at the Music Box in Little Italy.
Saturday, December 23rd
Be the Astronaut
Hosted by the San Diego Air & Space Museum, this exciting activity puts you in control of a space simulation. Be on the control end of rocket launch, pilot your own spaceship, or even drive a rover in space! Designed by NASA experts, Be the Astronaut is perfect for the entire family, and is a great opportunity to learn more about space and our solar system. You will learn the concepts, challenges, and excitement that spaceflight can bring, all while being in your own individual space pod, with a massive 70 inch touchscreen serving as your own windshield.
Breweries of San Diego – Beer Train Trolley Tour
Hop aboard the trolley tour, and enjoy the amazing craft beers available in San Diego. Get a behind the scenes guided brewery tour of some of the best breweries, while enjoying lunch, games, and prizes. This trip is currently rated 5-stars over 500 on Trip Advisor, so you know you'll have a great time. Ditch your car, and don't worry about driving, and go enjoy a good time with friends.
Seas 'n' Greetings
Taking place at the Birch Aquarium with the Scripps Institution of Oceanography, this has the entire aquarium turned into a holiday extravaganza. See scuba Santa's swim through the aquariums filled with fish, make some Christmas crafts, or listen to some live holiday music. All holiday activities are included in the admission price of $14, so don't miss out on this great event for the whole family.
Sunday, December 24th
Christmas Dinner at Hotel del Coronado
Celebrate this holiday feast with your family at this oceanfront dinner in the ballroom or the renowned Crown Room. Guests will enjoy a wonderful holiday buffet with all of your favorite foods. Live music and colorful decorations will accompany this amazing reception.
Christmas Eve Banquet at the Grill at Torrey Pine
If you're looking to spend your Christmas Eve dinner somewhere new, check out this awesome three-course meal provided by The Grill at Torrey Pines. With gorgeous views of the Torrey Pines Golf Course, as well as drink pairings that will keep you in the mood, this is a great choice to spend your Christmas Eve.