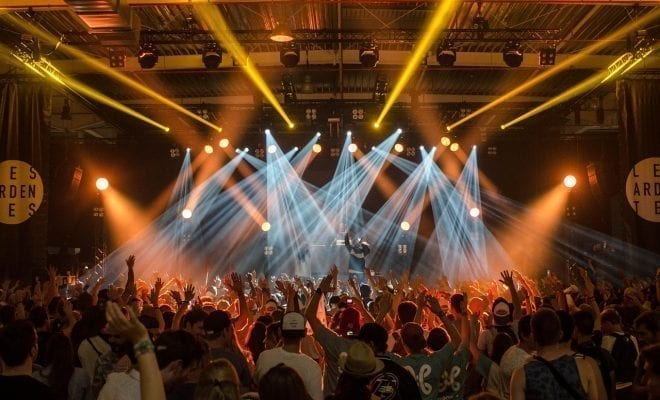 Entertainment & Events
This Weekend in San Diego 8/3-8/5
By
|
As we settle into the summer heat, August is off to a good start with plenty of live music to choose from. Theater fans out there? Check out the plays and musicals that are showing this weekend before they close curtains. The Island Vibe Music Festival on Saturday is your chance to taste local cuisines and enjoy the laid-back music of the various islands. The weekend-long Latin American Festival will feature various crafts for purchase. Take a look at what else is going on this weekend in San Diego.
Friday, August 3
Kick off your summer weekends in style every Friday evening at Balboa Park's hottest after-hours event from 4:00 -8:30 pm. Visitors of all ages can enjoy live entertainment and activities for kids while eating gourmet dishes from a rotating selection of more than a dozen popular food trucks parked on the Plaza de Panama and El Prado walkway. Throughout the summer, Food Truck Fridays will present different musical performers or DJs each night in the Plaza de Panama.
Celebrate Art, Culture and Music at Bazaar del Mundo's Annual Latin American Festival and Mata Ortiz Pottery Market in Old Town all weekend long. Artists include Disney's "Coco" Alebrijes Creators Jacobo & Maria Angeles. Inside the colorful stores, shelves will be brimming with gifts and goods imported from Mexico and Latin America, as well as a myriad of books on travel, culture, architecture, arts, crafts and food.
St. Archer's Party in the park w/ Matisyahu
Enjoy half-off all of Del Mar's carefully-crafted signature cocktails and a special Saint Archer small batch brew unique to Del Mar during Happy Hour Fridays from 2:00 – 6:00 p.m. Then stay for live musical performances throughout the evening, ending with the Friday headliner performance by Matisyahu. All performances will take place in the seaside concert area and begin shortly after the last race of the day. All concerts are 18 and up and free with the purchase of standard $6 racetrack admission.
Little Jesus keeps Mexico's pop-rock tradition alive and adds to it with their skills in arrangement. Their dancey rock songs, Afrobeat rhythms and slightly off-kilter melodies will have you dancing all night long. Check them out at the Music Box in Little Italy at 9:30 pm. Get your tickets here for just $16.
Chris Brown
R&B singer and performer Chris Brown is returning to the stage with the announcement of his Heartbreak On A Full Moon Tour today. He will be joined by 6lack, H.E.R., and Rich the Kid at the Mattress Firm Amphitheater. Get tickets here.
Saturday, August 4
Friends, family, and fans of VET Tv, please join us on Saturday, August 4th, for our first annual awards-show-meets-comedy-roast to honor those who've had a hand in the evolution of VET Tv. More than 20 awards will be presented by roasters to keep the night entertaining and irreverent.
Tickets are starting at $45 to see these iconic artists take the same stage. Watch them perform hits like "Sara Smile" and "Hey, Soul Sister" this Saturday at 7:00 pm.
ScooterCON SD12
he 12th annual internationally acclaimed pro scooter competition and convention. It is is the longest running and largest single-day pro scooter event in the world. 200+ Riders from around the globe will gather to compete for international glory and recognition.  Head to the Krause Family Bike & Skate Park in Clairemont for this all day free event.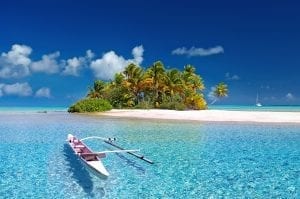 Step into a cultural experience of music, food, and dance at the annual Island Vibe Music Festival in San Diego. This fun-filled event full of entertainment features something for all ages. Awesome music from islander-ethnic background artists will move audiences to dance and sing along. Come taste the foods from the Islands such as Chicken Kelaguen, Spam Musubi, Shaved Ice, and more. Cultural dances will be performed representing the islands of Hawaii, Samoa, and Tahiti. And finally, come have a brew featuring Kona Brewery products. Get your tickets here.
Enjoy samplings from over 30 restaurants, wineries and breweries at the the 9th annual Farm to Bay. There will also be a live auction, animal encounters, and live entertainment. This unique fundraising event that brings together some of the region's finest restaurants, breweries and wineries in support of wildlife, education, and sustainability programs at the Living Coast Discovery Center.
Sunday, August 5
Wonderspaces returns to San Diego this summer with fifteen new works of extraordinary art after the 2017 debut drew over sixty-six thousand visitors. Tickets for Wonderspaces are available on a monthly, space available basis and range from $14-$24. Get your tickets here.
The Old Globe Theatre presents a new musical adaptation of Dr. Seuss's classic children's book. It's a cautionary tale of a greedy businessman who disregards the warnings of the Lorax, defender of the trees. There's plenty of Seussian wordplay, and diverse music that largely tickles the senses and gets toes tapping. Sets and costumes are charming, both in the somber framework story and especially the vibrant world of the Lorax. While some aspects seem particularly suited to kids – bodily function gags and the near-frenetic pace – The Lorax is full of all-ages whimsey, stage magic, and, importantly, hope. Tickets start at $35, get yours here.
Live at the Cygnet Theater until August 12, follow King Arthur and his Knights of the Round Table as they embark on their quest for the Holy Grail. Flying cows, killer rabbits, taunting Frenchmen and show-stopping musical numbers are just a few of the reasons you'll be eating up Spamalot. Winner of three Tony Awards, including Best Musical, the show elevates silliness to an art form. Get your tickets here.
Head to the Sunshine Brooks Theater in downtown Oceanside for the 8th annual Oceanside International Film Festival. The event offers local and international filmmakers the opportunity to screen to a wide audience. Guests this year can expect to see over 50 films from all over the world from a variety of different countries.
This fabulously fun award-winning musical, based on the adored movie, follows the transformation of Elle Woods as she tackles stereotypes and scandal in pursuit of her dreams. Action-packed and exploding with memorable songs and dynamic dances – this musical is so much fun, it should be illegal. Check it out at the New Village Arts Theater in Carlsbad. Get your tickets here.
The Prime Rib Sunday Dinner Cruise by Flagship Cruises features two-and-a-half-hours of fine dining, live musical entertainment, and nighttime views of the San Diego skyline. Get your tickets here.