Entertainment & Events
This Weekend in San Diego 8/31-9/2
By
|
Three day weekends come around once in a blue moon, so you already know San Diego has big plans for the weekend. If you're not jetting off for the long weekend, don't worry… there are tons to do around here. We are welcoming 2 new spots to get your drink on this weekend: 619 Distillery & Tasting Room in North Park and Duck Foot Tap Room + Kitchen in East Village are celebrating their grand openings all weekend long. It's also the weekend of Luaus with 3 different island-themed events – bust out the grass skirts and coconut bras. Check out the weekend-long gem fair or world famous sand sculpting challenge, where artists from around the world will compete and carve museum-worthy sand sculptures made from only sand and water. Whatever you decide to do, bust out your white attire, get outside and enjoy the last of bits of summer.
Friday, August 31
Set sail on the Third Annual Lagunitas Brews Cruise and experience one of a kind views aboard a cruise that features unlimited samples of over 20 different  Lagunitas Craft Beers straight from the brewery in Petaluma. There will be two floors of entertainment including live music from Power Punks (Modern Rock Party Band), and local club DJ, Eddey Haze during the 3 hour cruise, with food available for purchase. Souvenier cup included with $49 ticket. Ship boards at 6:30 pm.
Kick off your summer weekends in style every Friday evening at Balboa Park's hottest after-hours event from 4:00 -8:30 pm. Visitors of all ages can enjoy live entertainment and activities for kids while eating gourmet dishes from a rotating selection of more than a dozen popular food trucks parked on the Plaza de Panama and El Prado walkway. Throughout the summer, Food Truck Fridays will present different musical performers or DJs each night in the Plaza de Panama.
A San Diego summer tradition at the Catamaran Resort, the annual Sunset Luaus on Mission Bay is a festive celebration of Polynesian food, music, and dances perfect for family and friends without having to travel all the way to Hawaii, Samoa, Tonga, or the Cook Islands. Enjoy a true luau experience that includes a lei, Mai Tai, all-you-can-eat buffet, and entertainment. Local luau specialist Pride of Polynesia provides the authentic island music and dance, featuring hula and fiery torch dancers. For pricing information and tickets, click here.
The hit musical is returning to San Diego as part of a brand new North American Tour. Hailed by critics as "bigger and better than ever before," this production by Cameron Mackintosh features many exciting special effects, including the legendary chandelier, new scenic and lighting designs, new staging and choreography. 52 cast members and musicians will perform Andrew Lloyd Webber's beloved story and thrilling score. This show will be playing until Sept. 2. Get your tickets here.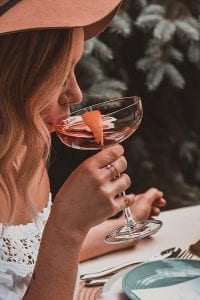 North Park's newest addition to the neighborhood, 619 Distillery & Tasting Room, is celebrating their opening this weekend. Guests can enjoy happy hour specials all weekend with $6 619 cocktails including cocktails like the Blood of the Scorpion and the Princess Cosmo. Head to 3015 Lincoln Avenue on Friday at 11:00 am to give a warm welcome to San Diego's newest addition to the craft cocktail scene, and enjoy some unique drinks.
Are you a Dad? Are you Rad? Are you neither? Well, it's your time. Calling all Rad Dads and awesome humans. Homebrewer is celebrating their 6th anniversary and 3rd anniversary for Home Brewing Co. with their limited Rad Dad Can Release. Through a special collaboration with ChuckAlek, they will be presenting a delightfully refreshing German Pilsner blended with Star Fruit and El Dorado hops. This beer is packed with all the juiciness to accompany any of the bad dad jokes. Come for the beer and stay for the movie night.
Music Box in Little Italy will be hosting reggae artist Collie Budz and New Leaf this Friday at 9:30 pm. Collie's infectious demo track "Come Around" topped the charts in the U.K. before it came to across Europe and Jamaica. His second full-length album, Good Life, features huge artists like Kat Dahlia, Kreesha Turner, P-Lo, Jody Highroller, and Snoop Dogg. Check him out live for just $26; get your tickets here.
The Duck Foot East Village Taproom & Kitchen Grand Opening is this Labor Day weekend. Here's what's in store: Keep the Pint every day this weekend, while supplies last, with a brand new limited edition East Village pint glass. Enjoy a full snack and small plate menu.  Beer Menu will include limited releases like a selection of Barrel-Aged and Collaboration brews exclusive to East Village.
Saturday, September 1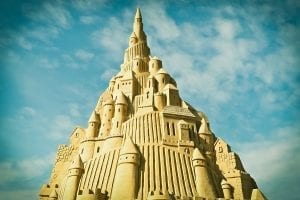 Presented by The Port of San Diego, this will be the seventh year one of the world's most prominent sand-sculpting competitions will be held on this built-for-the-occasion beach, with over 300 tons of sand dumped on Broadway Pier. This invitation-only competition will feature 12 Master Class Sculptors, six from the United States and six from exotic countries around the world, to compete and carve museum-worthy sand sculptures made from only sand and water. These hand-made sculptures can reach up to 15 ft. tall and can weigh over 10,000 lbs. It's been called the most creative atmosphere in the world and you'll never see works of art like this anywhere else. Get your $30 tickets here.
Julian's Grape Stomp Festa
Celebrate the 22nd anniversary of the Julian Grape Stomp Festa by continuing the old-world tradition of kicking off your shoes, rolling up your pant legs and letting tons of blessed grapes squish beneath your feet. This is a great way to spend a Saturday, with ten local wineries offering sips to sample, a wide variety of food and shopping opportunities, great Italian music provided by Roman Holiday, Bocce Ball Court, a little extemporaneous dancing here and there. The event takes place at the Menghini Winery from 11:00 am – 6:00 pm, adult tickets are $15; children ages 6 to 20 are $5, and under age 5 are free. Tickets are available at the gate.
San Diego Gem Fair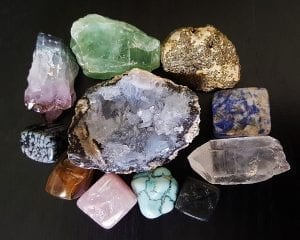 Head to the Scottish Rights Center for the San Diego Gem Fair for fine jewelry, crystals, gems, beads, gold & silver, minerals, and more at manufacturer's prices. Over 100 exhibitors from all over the world will be on site. Jewelry repair and ring sizing while you shop. Free hourly door prizes. Free parking. Tickets to enter are just $7. This fair is a jewelry maker's dream; don't miss this weekend-long event.
This march was founded by UK animal rights organization, Surge as a part of the animal liberation movement in 2016. For the first time ever, the Official Animal Rights March is coming to San Diego. The march will begin at Pantoja Park at 11:30 am and will include local speakers from the animal rights community.
Country Music Beerfest is coming to San Diego complete with unlimited samples of over 40 craft beers at the Music Box from 1:00 – 5:00 pm. Enjoy the lineup of country bands including headlining national artist, The Morgan Leigh Band. BBQ joints slinging their best dishes. DJ Famous Dave will be MCing and leading the line dance stage. Get your tickets here for just $10.
Kelsey Cook is the daughter of an International Yo-Yo Champion and a Professional Foosball player, which made for a humor-filled life at a young age. She has spent the last three years touring in over 60 cities across the country with Jim Norton. Check her out live at the American Comedy Club all weekend at 8:00 pm. Tickets start at just $9, get yours here.
Sunday, September 2
Joing Flagship Cruises on a two-hour cruise tour past scenic sights along the San Diego and Coronado waterfront. All-you-can-eat buffet includes made-to-order omelets, carved meats, fresh seafood, pastries, breakfast favorites, vegetarian options, and bottomless champagne and mimosas. All food is prepared onboard. Adult tickets are just $69.50; get yours here.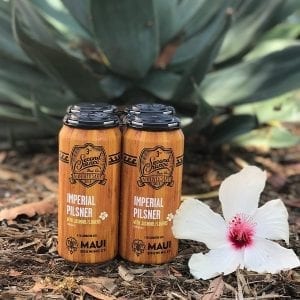 Allow Second Chance Beer to transport your taste buds to paradise with an island-themed beer brunch. Each tropical-inspired dish will be perfectly paired with a delicious Second Chance Beer, including their 3rd Anniversary Collaboration with Maui Brewing, Imperial Pilsner with Jasmine flowers. And no luau would be complete without a pig roast. Come hungry, thirsty, and dressed in your favorite tropical attire. This event takes place at 11:00 am at the Carmel Mountain Ranch location.
Celebrate Labor Day poolside, luau style. Bring your pool towels, grass skirts and your best hula moves. You'll be moving to the music of Lady Dottie & The Diamonds. General Admission is $40 and includes two drinks, plus a TJ Style Dog. Kids are welcome — admission for 13 and under is $15 and includes a hot dog. Thorn Street Brewing is going to feature their top beer on draft, plus we'll have cans for the pool deck. Get your tickets here.
This fabulously fun award-winning musical, based on the adored movie, follows the transformation of Elle Woods as she tackles stereotypes and scandal in pursuit of her dreams. Action-packed and exploding with memorable songs and dynamic dances – this musical is so much fun, it should be illegal. Check it out at the New Village Arts Theater in Carlsbad. Get your tickets here.
San Diego Vintage Flea Market
Head to the back lot of the Observatory in North Park to check out San Diego's Vintage Flea Market from 9:00 am – 3:00 pm. If you're a collector and lover of all things vintage, get ready for a day of non-stop shopping with over 100 vendor booths filled with fashion, furniture, jewelry, home goods, and more.