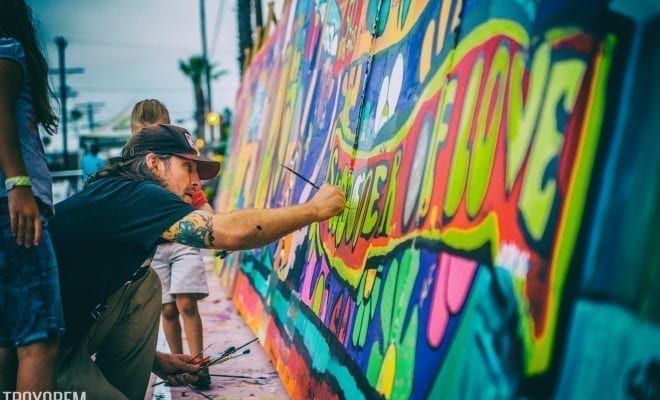 Troy Orem Photography
Entertainment & Events
This Weekend in San Diego 7/6-7/8
By
|
This weekend is dedicated to the arts with plenty of festivals, plays, and markets highlighting San Diego's creative side. Head to the first Etsy Guild Market for one of a kind gifts and trinkets. The Fleet Science Center is opening their Great Barrier Reef exhibit, educational and fun for all ages. Monty Python's Spamalot and The Tempest are both playing in San Diego, get your tickets today. There's something for everyone this weekend in San Diego.
Friday, July 6
Celebrate summer and the arts at Friday Night Liberty. Enjoy free San Diego Dance Theater performances, celebrate with If I Was A Bird Yoga, learn about Women of Pride at Women's Museum of California, meet award-winning cartoonist Shannon Wheeler and installation artists Lissa Corona, Marina Grize and David Krimmel. San Diego Dance Theater presents works that bring student and professional intragenerational dancers together. Enjoy choreography by Jean Isaacs and Gina and Kyle Sorensen of somebodies dance theater, and others. Short performances will be at 5:30 PM and 6:30 PM.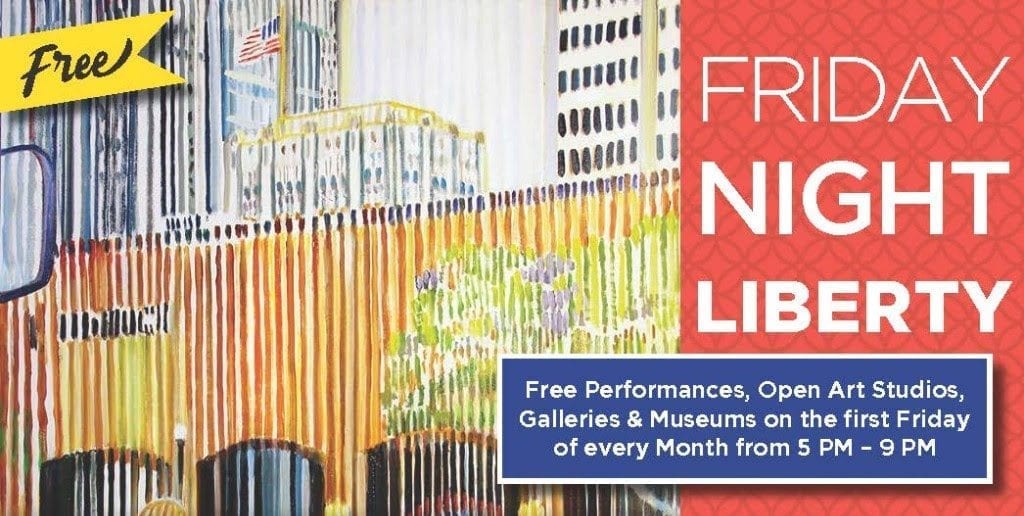 Get ready for speed, screams, and splashes on the Flagship's Patriot Boat. That's right, prepare to get wet during this turbo-charged thrill ride across San Diego Bay. Jump aboard the most entertaining tour of San Diego waterfront's most scenic spots—past military ships, along the downtown skyline, and under the iconic Coronado Bridge. Propelled by two 1,400 horsepower jet engines, it's the best way to cool down this summer. Tickets are just $30.
Kick off your summer weekends in style every Friday evening at Balboa Park's hottest after-hours event from 4-8:30 pm. Visitors of all ages can enjoy live entertainment and activities for kids while eating gourmet dishes from a rotating selection of more than a dozen popular food trucks parked on the Plaza de Panama and El Prado walkway. Throughout the summer, Food Truck Fridays will present different musical performers or DJs each night in the Plaza de Panama.
Grab your mask and snorkel and come on an unforgettable adventure! Great Barrier Reef captures the natural beauty of the world's largest living wonder and introduces us to the visionaries and citizen scientists who are helping us better understand this awesome, vibrant living world. Witness the birth of baby seahorses, swim with sea turtles and manta rays and discover the unbelievable splendor of fluorescent corals at night. Get your tickets here starting at $18.95.
Rooftop Cinema Club will be showing Black Panther at 6:30 pm atop Manchester Grand Hyatt San Diego. With its stunning views of the city from every angle imaginable, Rooftop Cinema Club is revolutionizing the movie-going experience in its unique and one-of-a-kind setting underneath and among the stars. Open to adults 18-and-over. Ticket prices start at just $17 per person for a single deck-chair underneath the moon and the stars.
Live at the Cygnet Theater until August 12, follow King Arthur and his Knights of the Round Table as they embark on their quest for the Holy Grail. Flying cows, killer rabbits, taunting Frenchmen and show-stopping musical numbers are just a few of the reasons you'll be eating up Spamalot. Winner of three Tony Awards, including Best Musical, the show elevates silliness to an art form. Get your tickets here.
Marvel Vs. DC Burlesque Show
Kick off Comic-Con right and join Coco L'Amour as she presents some of the fiercest burlesque babes San Diego has to offer. This show will tease and tantalize with fun and edgy cosplay acts. An epic fight over which Comic universe is supreme, Marvel or DC. Head to Queen Bees Art & Cultural Center this Friday at 8:30 pm. Get your tickets here.
Saturday, July 7
With little break after his "What Now?" tour, Kevin Hart is back on the road and making a stop in San Diego for his "The Irresponsible Tour." Whether on the stage, the small screen or the silver screen, Hart has brought laughs worldwide. To catch the comedian's show this Saturday,  get your tickets here.
This show will exhibit over 100,000 sq.ft. of reptile, amphibians, turtles, supplies, cages, lights, supplements, educational workshops, and more. Reptile Super Show is a fun and educational environment for the reptile enthusiast in your family. It aims to promote conservation through education and captive breeding. If you love reptiles and are between the ages of 3-99, then you will love the Reptile Super Show & Breeders Expo this Saturday and Sunday at the San Diego Concourse Civic Center. Tickets are $14 for adults, $9 for kids 12 & under.
SoCal Etsy Guild Market will be held at Westfield Mission Valley every first Saturday of the month from 10 am – 9 pm. Get ready for an amazing day of handmade fun, live art, local designers, handmade vendors, and much more. All vendors will be located directly in front of Nordstrom's Rack, Michael's, Tender Greens, Starbucks, and the Parking lot. This is a street and parking lot visible location.
Wonderspaces returns to San Diego this summer with fifteen new works of extraordinary art after the 2017 debut drew over sixty-six thousand visitors. The new show, titled With Creative License, will be open on Friday from 12-10: 30 pm. Tickets for Wonderspaces are available on a monthly, space available basis and range from $14 to $24.
Experience America's largest interactive comedy murder mystery dinner show at the Courtyard San Diego Downtown. Solve a hilarious crime while you feast on a fantastic dinner. Just beware – the killer is hiding somewhere in the room, and you may find yourself as a prime suspect. Dinner includes a 4-course meal for $64.95. Get your tickets here.
Enjoy Night Fishing at Lake Poway every Friday and Saturday night until September 1st. The lake will be open until 11:30 pm and boats can stay out until 11:00 pm. The lake is open Wednesday-Sunday for boating and fishing. The Entry Station will charge a $10 parking fee for all non-Poway residents on weekends and holidays. Lake Poway's gates open at 6:00 am daily and are closed and locked at sunset.
Sunday, July 8
Winter is on its way, and the squirrels are restless. Mistrust is growing between the rich Gray Squirrels and the outcast Fox Squirrels. When a wily outsider gets in the mix, he ignites an epic animal kingdom soap opera teeming with rebel armies, conspiracy, and divided family loyalties. No squirrel will go unharmed in this deliciously demented new show. Don't miss the final show this Sunday. Get your tickets here.
The Upper East Bar atop the trendy Kimpton Solamar Hotel will be hosting their Escape Sundays event from 12-5pm, a relaxing poolside rooftop experience complete with a live DJ. Enjoy all-day food & drink specials, including $5 draft beers. Want to go with a group? Their dry Rose is just $20 a bottle. Enjoy the beautiful views that overlook Downtown San Diego.
Sundays just got a little more irie at Harrah's Resort Southern California. Kick back, sip on drinks and relax to traditional and reggae-rock jams with live poolside entertainment by Toots and the Maytals at 8 pm. Get your tickets here for just $19.
Prospera, the Duchess of Milan, lives in exile on a desert island after being thrown out of power by her wicked brother. For company, she has only her daughter Miranda, the spirits who are native to the island, and her beloved books. The books are the source of her dark magic, which she uses to lure her enemies to the island so she can exact revenge. But her plot could destroy Miranda's happiness, so Prospera must choose between her own anger and her daughter's future. Under the direction of the renowned Joe Dowling, this enchanting fantasy kicks off the 2018 Shakespeare Festival with spectacle under the stars. Get your tickets here starting at $30.
Free Organ Concert at Balboa Park
Enjoy a free, hour-long organ concert Sunday at Balboa Park's famed Spreckels Organ Pavilion beginning at 2:00 pm. At the keys, the audience will find Raul Prieto Ramirez, the city's newest San Diego Civic Organist and Artistic Director of the Spreckels Organ Society.